CHARLOTTE — When David Carr walked into the green room prior to the 2002 NFL Draft, there was still a sense of uncertainty about what was going to happen next.
As it pertained to his destination, that shouldn't have really been the case since he had already bought a house in Houston once the expansion Texans and owner Bob McNair made it clear he was their guy.
As it pertained to his NFL story, it was valid, as his football career took a number of unexpected turns, including a stop with the Panthers, and never quite went as people expected before he was the first overall pick.
"It's a wild moment because you don't know where you're going to spend the next five or 10 years of your life, right?" Carr said, taking a break from his current job as an NFL Network analyst while at Kentucky's pro day workout last month. "There was just that little moment of 'I'm not sure.' I guess they could do whatever they want. But then I realized that I had flown there on Mr. McNair's private plane, and I was flying back on his plane, so that actually calmed a lot of the nerves.
"That's probably the most difficult thing. Because this stuff (the football), you have control over this stuff. But you have no control over what happens on draft day, right?"
Of course, very little of the stuff that happened to Carr over the next five years until he landed in Charlotte was completely in his control.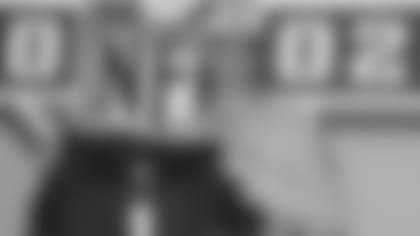 Being picked to be the face of a new franchise, the first part was all flashbulbs and good times for Carr – getting random phone calls from his heroes and realizing he was now part of a select club of quarterbacks taken first overall in the NFL Draft. The reality of the football was more difficult, as Carr took a terrible beating behind an expansion-level offensive line.
The 76 sacks he endured as a rookie remain the most any quarterback has taken in a single season, leaving him battered, bruised, and perhaps a little shellshocked. He played some decent football for the Texans, but the 249 sacks in 76 games over five years defined the experience.
He can laugh now, shaking his head about parts of the it. But as he looks back now in his role as an analyst, he knows there are things he and the Texans could have done differently.
There were a lot of raw feelings in football-mad Texas when owner Bud Adams moved the Oilers to Tennessee after the 1996 season. But when McNair secured an expansion franchise, to bring a team back to a brand new stadium next door to the Astrodome in 2002, the shine was back. And every new franchise needs a face, so the Fresno State quarterback was going to be theirs. (The Panthers, picking second that year, were fine with that since it meant Julius Peppers was available to them.) There's always attention for a top pick, but being the top pick of a new team just multiplied that.
"I mean, there's going to be a lot coming at you when you're the first pick, there's going to be a lot of media requests, there's going to be a lot of opportunities for you off the field," Carr said. "But I think the biggest thing is you got to make sure that your play on the field matches up. And so for us, I think that it just as an organization as a whole, I think that the Texans, we kind of got caught up in, let's just milk this thing. Let's take the pictures and do the media requests, and we focused on the wrong things.
"So I think that's probably my biggest piece of advice is get all that out of the way as soon as you can and then get ready to play some football."
Carr admits now he wasn't ready then, and it showed.
"I kind of got thrust into the starting position, but I don't think from a preparation standpoint that I was quite ready," he said. "So I think that is what the coaching staff's going to have to really guard against is making sure that whoever the pick is, he's able to protect himself on the field, because there are so many different looks you're going to get, especially as a young quarterback.
"Up to this point, this has all been physical, right? If you are in this position, you should be able to handle that. But it's one thing to go from the meeting room, and then take it on the practice field and be able to actually not just survive the pressures and survive all the different looks, but to actually thrive in those moments. So the faster those young guys can get to that point, the better."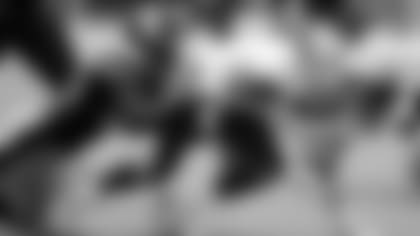 Still, there were many parts of the experience leading up to the football that he'll never forget.
As he stood watching quarterback Will Levis warm up before a huge contingent of NFL scouts (who didn't come to Lexington to see many of the rest of the Wildcats), Carr was reminded of his own pro day at Fresno State in 2002. He didn't run at the combine, telling Texans GM Charley Casserly he wanted to wait.
"I told Charley, I want to run at Fresno, so you guys all have to come see my guys, right?" Carr said. "So it's similar to Kentucky. I don't know how many of these guys the entire league would be able to see. So you create opportunities for your guys. And I remember a couple of my guys got picked up later. I was like, OK, maybe I had a little something to do with that. But that was kind of my rationale. So that was fun for me getting the entire NFL to show up to Fresno. That was a cool moment.
"I ran one 40-yard dash, it was probably 30 yards downhill. My buddy lined it out. It wasn't official, but I was like, everybody showed up, so it worked out. Those moments are cool."
There were plenty of those pinch-yourself times when Carr realized his life was changing. When Carr met his wife Melody, she had a Troy Aikman poster on her wall. So it was a surreal moment for the young couple when they let the answering machine pick up a random call one afternoon, and heard Aikman's voice.
"So I picked up and say, 'Hey, Troy, what's happening right now? This isn't even real life,'" Carr said with a laugh.
He recalled feeling the same way when John Elway showed up at one of his games or when he first met Steve Young.
"It's just amazing that these guys would just call me just want to give me advice and give me input," Carr said. "So to be in that club now, that quarterback club, I guess, for lack of a better term, that was pretty neat."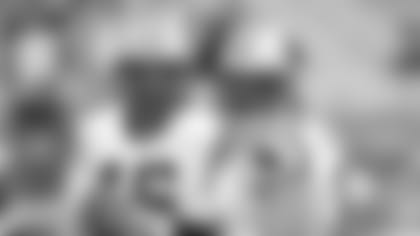 Carr came to the Panthers in 2007 to be Jake Delhomme's backup, and when that season unfolded in a way no one expected, he became part of another club, as well.
Thrust into the lineup when Delhomme was injured, Carr himself suffered a back injury in his second start at New Orleans. That led the Panthers to call 44-year-old Vinny Testaverde, who ended up starting the following week in Arizona.
That also created an interesting bit of trivia.
When the Panthers select a quarterback first overall this week, he'll become the fifth former No. 1 overall pick to suit up for the team — Along with Carr, Testaverde, Cam Newton, and Baker Mayfield.
Only one other team can claim that distinction, as Mayfield became the Rams' fifth No. 1 last year, joining Jared Goff, Matt Stafford, Sam Bradford, and Steve Bartkowski, who played his final season in Los Angeles after a decade with the Falcons.
And whenever that quarterback gets the call from the Panthers on Thursday night, Carr is confident it will work out better for that player than it did for him. As he surveyed the landscape that day in Lexington, he pointed to Frank Reich and Jim Caldwell, to Thomas Brown and Josh McCown, and talked about the personnel the Panthers had put in place already.
Though his brother Derek signed with the division rival Saints this offseason, Carr said the Panthers have a chance to succeed quickly because of the infrastructure they've put in place.
"I would come out of retirement to play for those guys, because I would trust that they would put me in the right position on the field," Carr said. "And that's not always the case; I'd say probably the majority of the time."
We asked Panthers fans in Charlotte who they wanted with the first pick of the 2023 NFL Draft.