Safety Tre Boston made his return to Carolina on Thursday, signing in the morning and then watching team practice from the sidelines. Here's what those who welcomed him (back) to the team had to say.
"You've got to have a guy who's productive back there. He's been tremendously productive. He's been available and we've been looking at him. We have a group of young guys who've been fine back there, but we feel now is a good opportunity to bring in a guy that can help us. It's part of what we're trying to build together as far as the pass rush and coverage and all that.
"He's got a great skillset. He's a physical guy. He can play down in the box. He has range and tremendous ball skills in terms of tracking balls and making plays on them. It really works good for us in terms of where he's going to fit and what he can do for us."
Edge rusher Mario Addison:
"He brings back energy and passion for the game. The thing I like about Tre is that he doesn't mind hitting. I appreciate things like that. I was really happy to see him today. I know that he's going to work hard, and he's going to have fun doing it. He's going to dance and he's going to do his thing."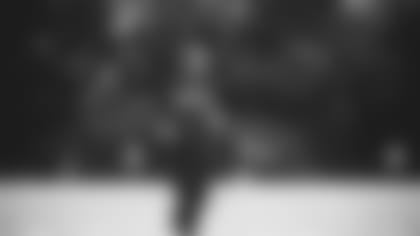 Defensive back Ross Cockrell:
"I knew him from back when I was at Duke and he was at North Carolina. We interacted a little bit. Sometimes we saw each other out in Chapel Hill or at Duke. He's really personable. I know he made a lot of plays at Carolina. He's really a good ballplayer.
Today, he brought good energy. He was very positive. He was happy to be here. Happy to be back in Carolina. He's going to bring veteran experience. He's a guy that's made plays in the NFL, so he's going to be able to help us out a lot."
"Today was the first day I met him, but I definitely knew of him. He makes plays. Last year, I know he had like 80 tackles. It means there are now more guys with experience. You can never have enough experience and hopefully that experience translates into plays on the field. It was cool today. He obviously has to get caught up on the playbook but when that happens we'll be rolling."
Cornerback James Bradberry:
"He pretty much knows the defense. We pretty much played the same thing when he was here. So he brings knowledge and that swagger. He played with the original Thieves Ave. I was telling Donte, Tre likes to talk so now Donte is going to have a little partner to go with him on the field.
"Today was cool. It was like seeing an old buddy. I hadn't seen him in a while. It felt good."