CHARLOTTE — After a day off on Sunday, the Panthers were back at work late Monday morning.
The team spent most of the session inside the Atrium Health Dome, where they went through some competitive 11-on-11 periods. Head coach Matt Rhule said he wanted to see the team step up its intensity following Saturday's scrimmage and was pleased with the results.
Here are some observations from the day's practice:
— Before going back inside the Dome for team drills, players got in some special teams work outside. Like last week, fullback Alex Armah, and tight ends Ian Thomas and Colin Thompson worked on some long snaps for an emergency situation. Again, the more you can do.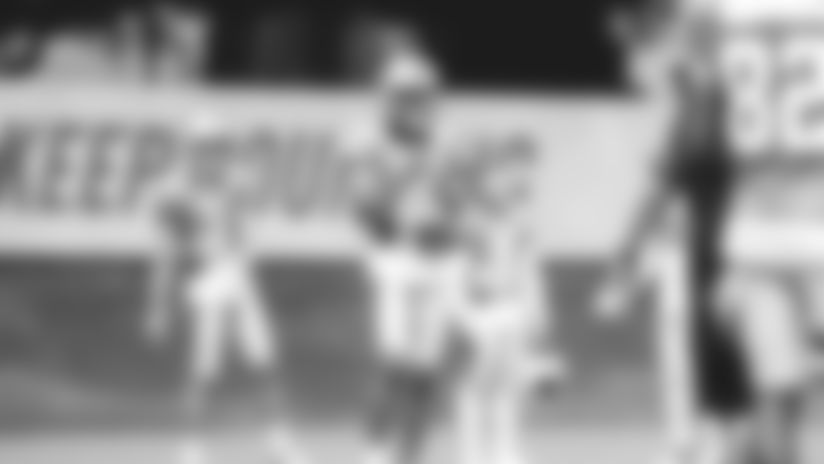 — Safety Juston Burris spoiled a quick-hitting play to wide receiver Robby Anderson that got the defense excited. Burris did well not to hit Anderson too hard, backing off once it was clear the play wasn't going any further.
— Defensive end Brian Burns dropped in coverage on one play and nearly intercepted Bridgewater. A few teammates came over to pat the frustrated Burns on the back.
— Bridgewater and Anderson connected on three different passing plays during one segment. The first was for a short gain. The second went to Anderson over the middle after Bridgewater had gone through his early progressions. On the third, Anderson got a good chunk of yards on the left side.
— Tight end Temarrick Hemingway caught a one-handed pass on the left side that elicited a big cheer from his teammates. Hemingway missed significant practice time in concussion protocol during training camp but is back competing now.
— Defensive back/running back Myles Hartsfield was in a white jersey, working mostly with the defense for the day.
— Individual drills came late in the practice session. The defensive line once again worked with the cylindrical tackling dummy, practicing proper form. Edge rushers later went through a drill to get past an "offensive lineman" (really, one of their fellow DLs). Once that happened, the defensive linemen had to fake getting the ball out of the mock quarterback's hand for a sack/fumble.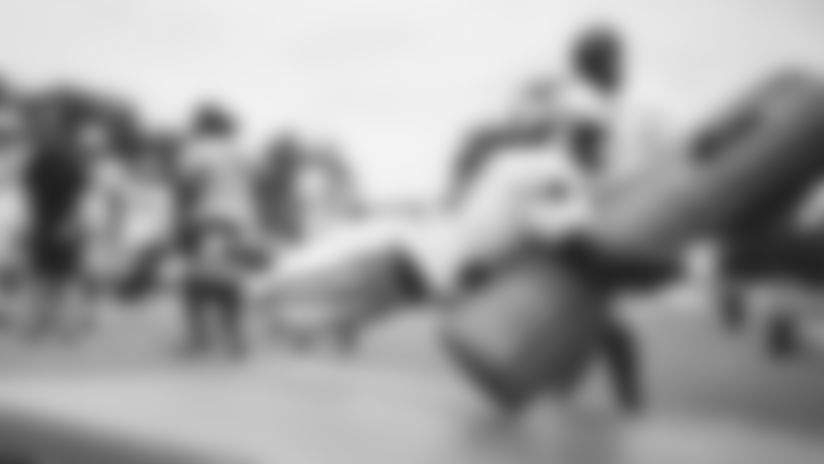 — Quarterbacks and wide receivers worked on routes in the end zone. On some, players had to practice jumping up to catch the pass and then getting both feet in-bounds so the scoring strike would count.
— Finally, as the end-of-practice stretch was about to begin, McCaffrey picked up a football. Standing at the 30-yard line, he fired the ball toward the goalposts and hit the right side. Practice ended with a bullseye.
View photos from Monday's practice on the practice fields and Atrium Health Dome.