SPARTANBURG - With less than 30 minutes to go in the last practice before a training camp break, Ross Cockrell flashed across the back of the end zone.
One year ago, one field away. Cockrell did the same thing, converging on a pass to Torrey Smith.
There was a collision. There was a scream. Cockrell broke his leg and had to miss the rest of the season.
On the one-year anniversary of the traumatic injury, Cockrell is back. And thankful.
"I thought a little about it last night," Cockrell said. "It kind of struck me as I was going to bed, like 'Did I even get an off day last year? I don't think I did.'"
"I thought about that moment last night. Today, I didn't dwell on it out here at all. But it does hit you every now and then. It was a long road, and I'm just tremendously thankful to be back."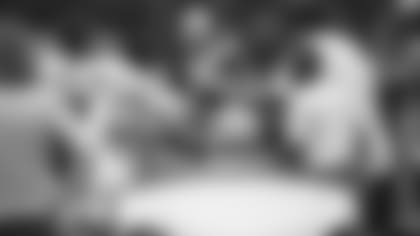 Cockrell is on the field again. And on Monday, the Charlotte native and graduate of Duke University was in a different spot, getting reps at free safety rather than his usual cornerback position.
"It's definitely a new experience for me," Cockrell said. "I haven't played safety in the NFL before. I played a little bit in college at Duke. But I'm getting it. The motions and the shifts -- I'm getting it. Working with Luke (Kuechly) is nice because he talks a lot and Eric (Reid) is a good ball player back there. You also get to see the athleticism of James (Bradberry) and Donte (Jackson) from a different point of view."
Prior to his injury last season, Cockrell had five interceptions and 36 pass deflections in three years with the Steelers and Giants. Head coach Ron Rivera wants to get him experience at safety with the hope that he showcases his ball skills.
"First of all, he's a very smart football player. A very smart young man, in fact," Rivera said. "I think the biggest thing is that he has a good skill set. I think we can utilize his ability to track the ball, play the ball, make a play on the ball. If the pass rush is what it is and it can be, we're looking for that guy that can make plays on the ball."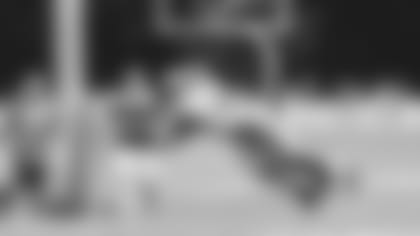 The safety position is also more involved in run defense, a new wrinkle for the 6-foot, 190-pound Cockrell.
"At safety, you're involved in the run, a lot more than when you're at corner," Cockrell said. "You actually have gap responsibilities. Fill pulling guards. Fill on fullbacks and stuff like that. That's a different physical aspect of the game that you have to get in touch with."
These are all new responsibilities for a guy that still kind of feels like he's a newcomer. He never even put on a game jersey last season. But Cockrell prides himself on being a playmaker. The coaches expect that of him.
With the red zone period winding down Monday, Cam Newton looked left and began to cock back to throw. The same corner, though one field over, where players knelt in prayer over Cockrell a year ago.
Newton stepped forward. He had an open receiver in the corner of the end zone.
Then, in a flash, he didn't. Cockrell was there.