But they have other picks — and other needs — as they head into the rest of the draft and the rest of the offseason.
And by bringing in reinforcements on defense, they're going to be able to line up in a 3-4 system under new coordinator Ejiro Evero.
But as they think about the rest of the draft past that first pick, there are a number of needs on the roster as currently constructed, and here's a snapshot of areas they could be looking at with the next pick. We'll go through the specifics at each position in the days leading up to the draft, so stay tuned.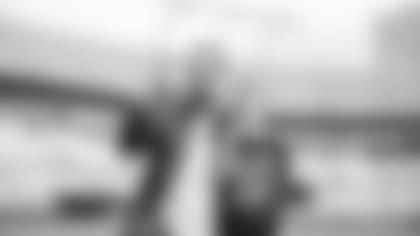 WIDE RECEIVER
The Panthers bought some stability by bringing Thielen in on a three-year deal, and while he's 32, he's still playing at a level that suggests he's capable of maintaining it for more than a year. And Chark signed a one-year deal, so there's clearly a need for long-term answers to go along with the long-term quarterback.
Other than Thielen, the Panthers don't have any receivers under contract past 2024, so adding one near the top of a draft with multiple options in the second and third rounds makes a lot of sense.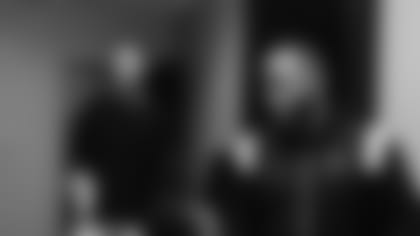 TIGHT END
Like Thielen, Hurst signed a three-year deal, but there's room in a modern offense for more than one target at the position.
Ian Thomas and Tommy Tremble are under contract through 2024, but the position is in a bit of a transition as the offense changes, so adding an option there will be important in the future.
This year's draft is deep in targets at the position, so the possibility of finding a talented option in the second or third round is very possible.
LINEBACKER
They were able to add some stability to the new defense by restructuring Shaq Thompson contract, bringing the veteran back to help lead the transition to the 3-4.
But there aren't a lot of other solid options, especially inside. Frankie Luvu is another position-flexible guy, but coaches view him as someone who can start next to Thompson inside. Veteran Kamu Grugier-Hill's addition gives them a solid bit of depth and a quality special teams player, but they need to give some long-term thought to the position.
Players such as Clemson's Trenton Simpson, Iowa's Jack Campbell, Washington State's Daiyan Henley, or Arkansas' Drew Sanders could be available at the top of the second round, giving them the opportunity to add a potential cornerstone player there.
Either way, having someone next to Thompson and ready to take up the torch for him eventually is important when you think about building a roster for the long term.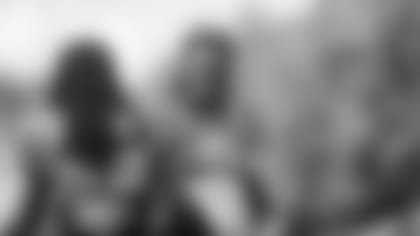 CORNERBACK
There is still a solid base of talent here, but there are enough conditions that leave some questions about the future.
With Jaycee Horn, they have the kind of lock-down corner every team wants to build a defense around. And CJ Henderson's a talented player, but he had some ups and downs last year. Donte Jackson is a trustworthy starter, but he's coming off a torn Achilles.
They could really use someone with the ability to play nickel, and they looked at multiple options in free agency without landing one. So that's clearly a target. If they found that player, they'd suddenly have the ability to keep Horn outside.
But in the modern NFL, the reality is you need more than three players at that position to get through a season.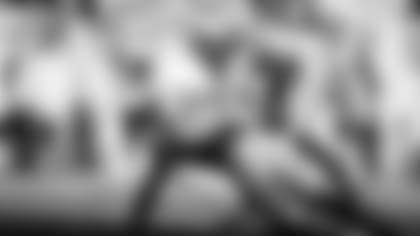 PASS-RUSHER
The Panthers have one of the best in the league in Brian Burns, and it's possible that he's better suited to rush in a 3-4 than he was in a 4-3.
The problem is, they don't have other natural options to play outside linebacker in a 3-4.
Neither Yetur Gross-Matos nor Marquis Haynes Sr. are natural fits, at least based on the conventional body types at the position. And while Amaré Barno has shown some flashes of being Burns-ish, he's still a young player who is learning a new defense.
If a pass-rusher was available at 39, they almost have to consider taking one there. Those guys get drafted early for a reason — because they're extremely valuable.
Also, Burns is entering the final year of his rookie contract (working on an extension is on the post-draft to-do list), so there has to be some long-term thinking at the position.
There are a couple of veterans still on the street, but veteran pass-rushers are expensive, so they're all still looking for market rates. Drafting one in the second or third would be ideal, but you can't fill every need every offseason.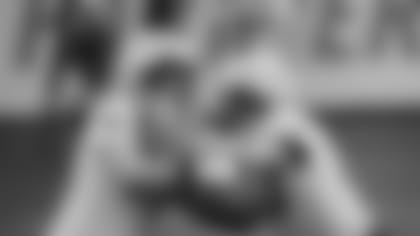 View the best photos of Miles Sanders' photoshoot with the Panthers on Monday.