CLEMSON, S.C. – Before Trenton Simpson became a top-rated linebacker prospect out of Clemson, he was a young new resident in Charlotte.
And he recalled how his family's move from Columbus, Ga., coincided with former Panthers quarterback Cam Newton's selection as Carolina's first overall pick in the 2011 NFL Draft.
Newton would become a role model for Simpson, playing here while Simpson grew up in the area. As Simpson frequented Newton's seven-on-seven camps, Newton made appearances for Simpson's high school football games at Mallard Creek.
Those links formed a connection that made Simpson's face light up in front of a microphone as the 6-foot-2, 235-pound linebacker answered questions from the media just weeks before he'll enter the league himself.
"I definitely love Cam Newton, and I followed him as a player with the Panthers – him, Luke Kuechly, all those guys," Simpson said after Clemson's pro timing day Tuesday. "Being so close, and them coming to our rivalry games. Like (Newton) would always show up at some of our games. Just having those guys in the city, it was special."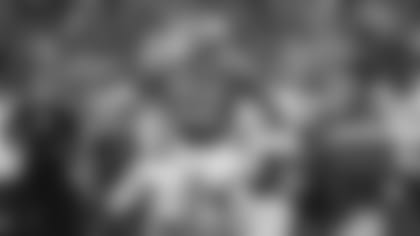 Simpson, a Butkus Award semifinalist for the nation's best linebacker in 2022, finished his college career with 165 total tackles, 23 tackles for loss, 13.0 sacks, five pass deflections, and three forced fumbles. He also ran a 4.43-second 40-yard dash at the combine with a 1.55 10-yard split, trailing only Auburn's Owen Pappoe in Indianapolis. He worked out at Clemson's pro day Tuesday in front of a large group of NFL scouts, including Panthers general manager Scott Fitterer and assistant GM Dan Morgan.
On the other side of the ball at Mallard Creek (and eventually on the other side of the Palmetto Bowl rivalry), South Carolina offensive lineman Eric Douglas created his own Panthers memory while growing up in Charlotte.
Douglas said he grew up a Vikings fan but he'd "always root for the home team." Douglas said his favorite game he has ever attended was a Minnesota-Carolina matchup when he was 12 years old. He said he wore Panthers gear, joking about how he considered changing throughout the contest.
Douglas, who played six seasons as the Gamecocks' center and worked out during South Carolina's pro day Monday, said he has met with a scout from the Panthers. He didn't receive a combine invite and would be a late-round pick if drafted, but Douglas could provide depth to a situation.
"The story's already written," Douglas said. "Hopefully, if I do get that chance, I'll be excited. But it is what it is. Wherever I get the opportunity to go, I just hope they know that I'll be out there to thrive."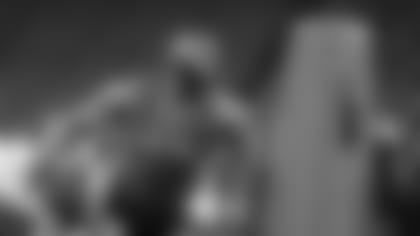 As Simpson goes through interviews with teams across the league, he said he holds onto a message he received from Newton.
"I just follow everything he told me in that one little, quick moment we had together because it's helped me work hard, stay disciplined, and be myself," Simpson said. "That's what he told me; (he) was like, 'You're a beast. But just be yourself. Go in there and get your degree, and then you'll make it to the NFL. And one day, we'll play against each other.'
"Hopefully, I get a sack on him. That would feel so good."
Speaking in front of reporters while going through the draft process, Simpson showed how Newton's vote of confidence had gotten through to him.
"Whatever team that gets me is going to get a beast," he said.