Get to the spot. G2X. Simple as that.
If you really it boil it down, that's what Panthers second-year defensive coordinator Eric Washington has been about since he came to Carolina as defensive line coach in 2011.
That's been the foundation for success on defense.
No matter how you slice it, the Panthers didn't get there enough last season. Carolina has grown accustomed to finishing in the top five in the NFL in sacks, not the bottom five. The Panthers ranked 27th with 35 sacks a year ago.
So when asked after a recent training camp practice where he wants to see the most improvement year-over-year, Washington had his answer ready.
"Our ability to consistently affect the quarterback," he said. "And that'll help our overall cause."
The additions to the roster speak to that objective. Defensive tackle Gerald McCoy and edge rusher Bruce Irvin added via free agency. Edge rushers Brian Burns and Christian Miller added via the draft.
Oh, and there's the switch to a 3-4 base in an effort to get more speed and more multiple looks on the field.
"I see us doing exactly what we need to do with the emphasis that was made during our offseason and how things have gone so far," Washington said. "Our practices are getting more physical, we're faster and we've been more decisive with our assignments. We're making progress."
The Panthers have set a very high standard on defense during Ron Rivera's tenure. Washington takes a lot of pride in helping to establish that. And he knows what's expected defensively after a challenging season, one in which Rivera took over play-calling duties.
"We want the fans to really be excited about the impact we have as a defense when we take the field. We're conscious and aware of all those things. And most importantly, we're willing to work for it," Washington said.
"We want to be a defense that's efficient, that creates negative plays, that is situationally smart, that plays with a tremendous amount of effort. That's our identity. And that's a work in progress. It's something you work toward all the way through the season."
---
---
"The skill set is fantastic," Washington said. "They're stout at the point of attack and they can collapse and win those 1-on-1s in passing situations.
"It's just a matter of Gerald understanding the language and certain nuances that are specific to our system and those guys just learning to work off of one another. But really excited about the things they walk in the door with."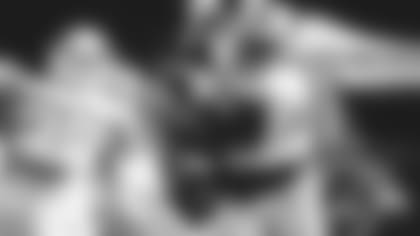 So much excitement surrounds the new guy from Tampa Bay. Players like McCoy don't come around often. His talent is one thing. The guy was the third overall pick for a reason. And then he goes above and beyond to connect – renting out a shaved ice truck, carrying his teammates' helmets and pads after practice, hopping the fence to sign autographs, etc.
"Gerald's reputation precedes him," Washington said. "He'll be a tremendous player for us. His character and his personality really blends well with our team dynamic."
---
---
This is new for the Panthers. A guy like Mario Addison is no longer just a defensive end. Now he's a defensive end/outside linebacker. He, along with veteran addition Bruce Irvin and first-round pick Brian Burns, are part of a group that specializes in rushing the passer off the edge. But they'll also be asked to drop into coverage on occasion.
"They're coming along and really learning. We feel comfortable with their ability to do anything within the framework of our scheme," Washington said. "I'm excited about all of 'em. Bruce has done a lot of this throughout his career. He brings an experience to the unit. Mario is familiar with these concepts and he's adjusting well."
Burns' explosiveness is obvious every time to fires off the snap. That, and his rare ability to bend and maneuver around offensive tackles, gives him a real chance to contribute early.
That's no small task for a rookie playing in the trenches. Marquis Haynes is a great example. The fourth-round pick in 2018 needed a redshirt year of sorts. Now he's looking more and more like someone who can be a factor on Sundays.
"It's really tough for guys who play on the line of scrimmage to really impact the game in their first year. That's not an absolute statement, but it's tough," Washington said. "Marquis had trial by fire last year and you can see the growth curve. He's putting himself in position to win. He's faster, his rush angles are tighter. He understands how to counter. He just needs to keep growing."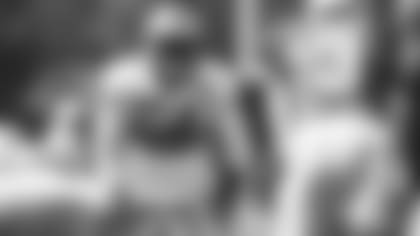 ---
---
Linebacker Shaq Thompson has always possessed first-round talent. He's just had to wait his turn for first-round opportunity – five years to be exact.
"He can do so many things for you. He's physical on the ball or off the ball. He's got a lot in his toolkit," Washington said. "But depending in the package we were in, Shaq would previously have to cede some of his playing time to the nickel or to Thomas Davis (who is now a Charger)."
That's no longer the case.
"Now he is out there in all situations. He's the guy," Washington said. "And I'm excited to see how he handles that. I have no concerns as far as he goes."
---
---
The same things are being demanded of both starting cornerbacks: consistency. Both James Bradberry, the No. 1 corner entering a contract year, and Donte Jackson, who started every game as a rookie, struggled with that at times last season.
"It's critical in us being successful. We have to have that (consistency)," Washington said. "James has the attributes to do a lot of things you like, especially with his length and his power.
"Donte has a lot of pride in how he wants to perform. He's going to grow. I just want him to do his job. When you do that, some of the other scenarios present themselves. Do your job and big plays will come."
Washington knows he can count on safety Eric Reid. He believes we'll see an enhanced version of the player who was thrown into the mix during the bye week last season.
"It's huge for him to have a full offseason with us. We saw it as soon as we started in the spring. You could see the difference at that point," Washington said. "On report day, Eric is already sitting in the meeting room by himself studying our playbook before we had our first meeting. That tells you how he sees his opportunity to lead.
"Familiarity breeds confidence. He's settled in to this environment. That helps a person and helps a football player."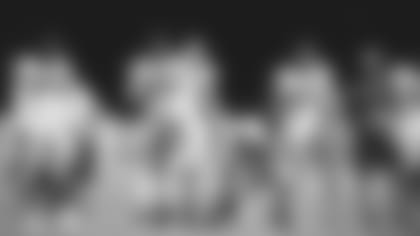 ---
---
Who will be the opening day starter at free safety and nickel corner? The Panthers don't have the answers to those questions just yet.
Perry Fewell, who has taken charge of the secondary after two very successful seasons coaching the defensive backs in Jacksonville, weighed on those battles and shared his thoughts on two intriguing candidates – cornerback Ross Cockrell, who is lining up at safety and under-the-radar nickel candidate Cole Luke.
"I think that's a day by day process of who's going to step up and take over that safety position," Fewell said. "At the end of mandatory minicamp, we talked to Ross. He had played safety in college and that's a position of need for us. Sometimes when you're looking at a position of need, the answer might be right there in the building.
"He's looked pretty good back there so far. He does a great job of communicating with the guys. He's a solid communicator. He looks like he's quiet and all that kind of stuff, but on the field he's talking to guys and getting them in the right spots. We'll see what that looks like in the early preseason games."
And what about the other Luke on defense?
"Smart guy. Notre Dame guy. He has corner skills and safety skills," Fewell said. "That's a good recipe for the nickel position because you have to be physical in the run game and you have to cover in the pass game. Between he, Corn Elder, Javien Elliott – we're looking at those three guys right now. We're trying to find out who's going to win that job. It's up for grabs."
This is where you find out who can be counted on. This is where the foundation is laid.
"That's why you come to camp," Washington said.