History: Panthers vs. Chargers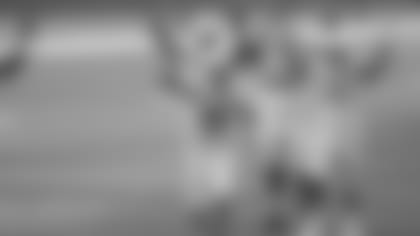 The Chargers are 1-1 after a Week 1 win over Cincinnati and a second-half blown lead to the defending Super Bowl champion Chiefs last week.
Los Angeles announced on Wednesday that rookie Justin Herbert would start in place of the injured Tyrod Taylor. Herbert threw for 311 yards and had two total touchdowns in his Week 2 debut.
The Chargers' run game has been strong out of the blocks, led by Austin Ekeler (235 scrimmage yards) and fourth-round rookie Joshua Kelley (173 scrimmage yards). L.A. ranks sixth in the NFL in rushing yards.
This game could be low-scoring. Los Angeles ranks sixth with just 36 points allowed, but they are second to last in total touchdowns scored with only three.
Table inside Article

| Category | Panthers | Chargers |
| --- | --- | --- |
| Offense | | |
| Total Yards/Game | 407.5 (9th) | 420.5 (7th) |
| Rushing Yards/Game | 108.0 (19th) | 169.0 (6th) |
| Net Passing Yards/Game | 299.5 (4th) | 251.5 (12th) |
| Sacks Allowed | 6 (t-23rd) | 4 (t-13th) |
| Third Down Efficiency | 54.2 (5th) | 41.4 (18th) |
| Points/Game | 23.5 (19th) | 18.0 (t-27th) |
| Defense | | |
| Total Yards/Game | 355.5 (15th) | 354.5 (14th) |
| Rushing Yards/Game | 127.5 (19th) | 123.5 (18th) |
| Passing Yards/Game | 228.0 (10th) | 231.0 (12th) |
| Sacks | 0 (32nd) | 4 (t-16th) |
| Third Down Efficiency | 50.0 (t-23rd) | 44.8 (18th) |
| Points/Game | 32.5 (27th) | 18.0 (3rd) |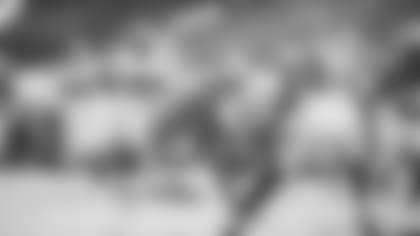 Stat Nuggets To Know
In addition to having two wide receivers post 100-yard receiving games Sunday in Tampa Bay, the Panthers set a franchise record with three players with at least eight receptions in a game (Robby Anderson 9, DJ Moore 8, Mike Davis 8).
Anderson now ranks fourth in the NFL with 223 receiving yards and seventh with 15 catches. His catch rate of 83.3 percent ranks fourth among those with at least 15 receptions.
Moore recorded his sixth 100-yard receiving game on Sunday. He now ranks third in franchise history in 100-yard games behind Muhsin Muhammad (27) and Steve Smith (43).
Seven of Davis' eight receptions came in the fourth quarter, tying for the most fourth-quarter receptions in a game by a Panther.
Teddy Bridgewater had a completion percentage of 78.6 on Sunday, with 33 completions on 42 attempts. That's the highest single-game completion percentage in franchise history (min. 40 attempts).
Last week, Donte Jackson returned an interception 44 yards, the longest return of his career. Since 2018, Jackson has eight interceptions, tied for eighth-most in the NFL.
Jeremy Chinn has recorded 14 tackles in his first two games, fifth among all NFL rookies and the most by any Panther rookie through his first two games.
Joseph Charlton has punted only four times in Carolina's first two games, tied for second-fewest by any NFL punter so far. It marks the fewest punts through two games in franchise history.
Chasing Milestones in 2020
The Panthers need five wins to reach 200 regular season wins. Dating back to 1995, the Panthers are 195-206-1 in the regular season.
Moore (154) needs nine receptions to pass Jonathan Stewart for 10th place in franchise history. Moore needs 97 receiving yards to pass Devin Funchess for ninth place.
Anderson (223) needs 31 receiving yards to pass Kelvin Benjamin for the most in a player's first three games with Carolina. Anderson needs 127 receiving yards for the most by any Panther in the first three games of a season (Steve Smith, 349).
Linebacker Shaq Thompson (360) needs four tackles to pass Richard Marshall (363) for 10th place in franchise history.
Long snapper JJ Jansen (178) needs five games played to pass Steve Smith for second-most in franchise history behind John Kasay.
Offensive line coach Pat Meyer coached the Chargers offensive line from 2017-19.
Safety Tre Boston played one season for the Chargers in 2017.
Tackle Russell Okung played for the Chargers from 2017-19.
Guard Michael Schofield played for the Chargers from 2017-19.
Carolina holds a 5-1 edge in the all-time series against the Chargers.