CHARLOTTE – With the 2019 NBA All-Star Game taking place in Charlotte this weekend, the @Panthers have sparked some debate amongst players about who can actually hoop in Carolina's locker room.
Any basketball conversation regarding the Panthers has to of course start with now-retired defensive end Julius Peppers, who walked on to the basketball team at North Carolina and played in a Final Four.
Among current players though, the conversation starts with tight end Chris Manhertz, who played college basketball at Canisius and finished his career ranked fourth in school history with 789 rebounds before transitioning to professional football.
"I was a glorified garbage man," Manhertz said. "I did the dirty work, a lot like what I do on the football field. I was there to rebound, defend, set screens, block shots, play hard, take charges."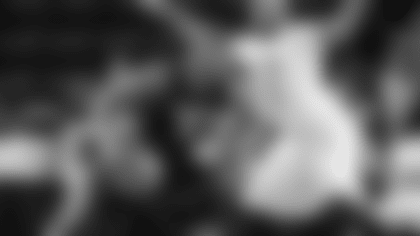 Fellow tight end Ian Thomas could have explored some options to play basketball collegiately but chose to commit to football.
"I did have a couple of schools looking at me for basketball. I loved it," Thomas said. "I did a little bit of everything – pushing the ball up the court, getting rebounds, scoring. I got double-doubles almost every game. I was a physical player. I had a dunk almost every game in high school."
Defensive tackle Kawann Short proudly proclaims he could have played D-1 college basketball. Oklahoma State offered him that opportunity after he had committed to Purdue for football. And the Boilermakers gave him the chance to walk-on to the basketball team.
"I was a rebound guy with the put-back game. But there would have been no free time ever, going right to basketball after being done with football. It would have been tough. I put all my marbles into football," Short said.
"I take my hat off to some of the guys like Pep who did it just knowing the commitment it takes."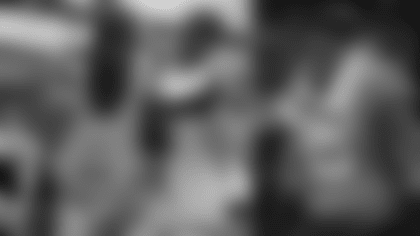 There's a general consensus in the locker room of the guys who have some real game on the hardwood. Christian McCaffrey jokingly calls himself "White Chocolate" a la former NBA point guard Jason Williams, but the star running back was known to make people look silly on the court. Tight end Greg Olsen downplays his basketball skills, but he once played against high school phenom Lenny Cooke, who was at one point ranked as a better prospect than LeBron James. Cornerback James Bradberry is known to have a pretty sweet stroke and yeah, apparently quarterback Cam Newton can back up his talk.
But the best of the bunch? That answer seems clear.
"Corn Elder was real in high school," Manhertz said. "Look up his clips on YouTube. He could ball."
Elder was a terrific high school basketball player. He was the floor general for his AAU squad, Team Nashville, which was ranked No. 8 in the country.
"I was a pass-first point guard who could score when I needed to," Elder said. "I liked to penetrate and get my guys open."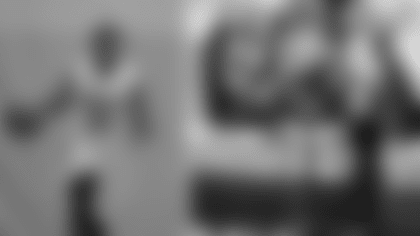 Elder held a scholarship offer from Purdue for basketball, but he went to Miami with the intention of being a two-sport athlete.
"I was just going to see whichever one led me. I was on pace to start my freshman year in basketball," Elder recalled. "But I ended up tearing my meniscus my freshman year in football so I didn't get to play basketball that year. I went out sophomore year after the football season – practiced with the basketball team for a week or two – but I just gave it up. My body just wasn't the same."
It worked out in the end as Elder became an NFL draft pick.
And if the Panthers were to play a hypothetical pick-up game, he's confident he'd be the best player on the floor.
"I take the crown for sure," Elder said. "I haven't played with any of them, but they all know."