CHARLOTTE — One of the first things Steve Wilks did when he took over as interim coach last month was to remind players of the time when things were good around here.
Now, that's trickling down, with a tangible reminder of when the defense was taking the ball away on a more regular basis.
When cornerback Donte Jackson picked off a pass last week against the Falcons, it was his second of the year, but it also earned him a second new incentive — a black ski mask embroidered with the single word THIEVES as a reminder of what they're trying to be.
"It's a tradition," Jackson said with a grin, while wearing the hat in the locker room this week. "I feel like when we got off that (nickname), we got off that mentality. It's all about bringing that mentality back."
Jackson, their second-round pick in 2018, came in on the backside of that tradition but heard about it from the vets he learned from.
The name Thieves Avenue was coined for the Panthers' defense in 2015 for their penchant for takeaways (they led the league with 24 interceptions). The name actually started with former defensive line coach Eric Washington, who shouted "Thieves on three," as defensive backs passed through a takeaway drill early in a practice that year. Cornerback Josh Norman loved it, and it became a thing during their march through a 15-1 season that led to the Super Bowl.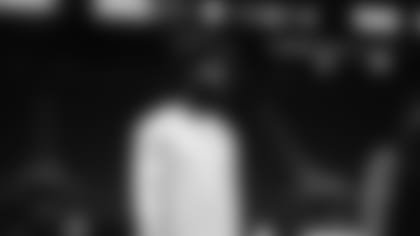 But even though that was a long time ago, and things haven't been as good since then, the attitude lives on.
"It's not about the year; it's about a philosophy, it's about a mentality, a way of life, a tradition if you will," Washington said in 2018 when he was defensive coordinator. "It carries on. From one year to the next, the next group of players or the next group, they adapt it, and they carry the torch."
Jackson learned the ways from guys like Tre Boston and Mike Adams and Kurt Coleman, and others. He's now the old guy at his position, so he loves that it's coming back.
But it was cornerbacks coach Evan Cooper who came up with the idea to turn it into a tangible reminder of what they're trying to do, ordering the ski masks the week of the Rams game and doling them out to the guys who create turnovers.
It might seem unusual that guys on NFL contracts can be motivated by a piece of apparel, but Cooper laughed and acknowledged the sociological reality of a locker room, or any office.
"All humans like stuff," Cooper said. "It doesn't matter if you can afford it; if someone gives you stuff, you want it, and you want more of it."
So now, Jackson and Jaycee Horn have worn theirs around the building rolled up like a beanie, donning them during pregame warmups last week in Atlanta. Horn surprised Cooper the other day by wearing his into a positional meeting, covering his entire face.
"I threw it on, so guys don't get bored in the meetings, threw the ski mask on to give the guys a laugh," Horn said. "Oh yeah, for sure. It gives you something to do it for. It's not a super-big deal, but when you make a play, it's like, 'Yeah, I've got a ski mask this week.' It's definitely fun."
Linebacker Frankie Luvu scared a security guard at Mercedes-Benz Stadium when he got off the bus wearing his pulled down over his face.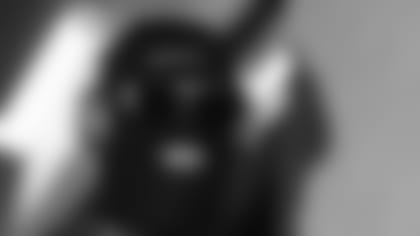 "Actually, at Atlanta, I was the last one off the bus, and the lady taking off our luggages, she kind of jumped, got scared," Luvu said with a laugh. "Yeah, that's the reaction I wanted, but I apologized to her right after.
"It's just the demeanor, the attitude coming in. . . . You want to make it as fun as possible. Guys on defense have the masks. Just about having fun while you're doing it. It's a long season, so something to make it fun, to compete, even without the mask or the award behind it, you've got to keep the standard the standard."
Defensive tackle Derrick Brown has one, in honor of his one-handed interception against the Saints.
"That's all DB stuff," Brown joked. "I got lucky and got a pick, so I got a hat."
Jackson called it more of "a perk" than a motivational tool, but that's easy to say, he's got two of them.
Linebacker Shaq Thompson doesn't have one yet this year, making it something to strive for, mostly because he wants to create the conditions to receive one.
"I like it. Do I want one? Yes. Do I have one? No. I have not acquired one yet." Thompson said. "It's about creating turnovers. Game-changers, making plays. These guys don't know about it, but I was here when Thieves Avenue started. Every ball in the air was our ball, turnovers, Josh, Kurt, Roman (Harper), Luke (Kuechly). All the DBs we had.
"I remind them. They don't know the history. They were in middle school or high school. So I remind them, the people with memories, like Steve and Al (Holcomb, the interim defensive coordinator who was on that staff).
"The motivation is to create turnovers. When we started it, we didn't have anything. Eventually, we got some t-shirts. Now we have hats. I don't have one. But my time will come."
The Panthers went through a dry spell earlier this year, but Luvu sparked something by forcing a fumble that Marquis Haynes Sr. returned for a touchdown against the Saints. The next week, he earned his hat with a pick-six against the Cardinals.
Jackson and CJ Henderson had picks last week against the Falcons, and as the weeks go on, Jackson wants even more of his teammates to be able to wear one — and to keep making plays.
"It's just keeping that mentality alive in the room and bringing other guys on board," Jackson said. "I've been here five years, so it's unfair to the vets like Kurt Coleman and Tre Boston to not have something that was so hype and so lit still around. So we wanted to do something about it."