CHARLOTTE — One of these days, we may look back on this week, and realize it meant something greater.
There was a moment a little like this two years ago when Cam Newton came back, went back to Arizona, did the "I'm back" thing, and then had a week to bask in the possibility of his reunion with Ron Rivera back in Bank of America Stadium. And then that game happened and dashed water on that brief flicker of hope.
It was a good eight days.
What happens moving forward is the big thing now. Young told his teammates as much on Sunday. Once you get a taste of it, you want more. We'll see how much more comes this week against the Colts and then in a short week against the Bears. The situation is conducive, at least, and in the coming weeks, they may start to get some guys back.
But even if it doesn't, that group needed Sunday for a lot of reasons. You could see it in the locker room video — there was jubilation but also relief. And now that they have that first one, there's a reminder that they have 10 more of these to play. Being 1-6 is nothing to brag about, but it beats the alternative, and it gives them a taste of what they've been building toward.
And with that, let's get to this week's mail. There was still plenty of it, but interestingly enough, considerably less than when they're losing. I swear to god some of y'all never read your Rudyard Kipling.
Be the same person every day, my friends. It's the only way to do football correctly, or life.
------------------------------------------------------
Morning Darin. A great morning it is, too, after our first victory of the season. However, it appears the Panthers have an Ickey problem. Sadly, he's regressed in his second season. He's getting beat constantly by speed rushers, and then the one sack yesterday where he was caught flat-footed and bowled over was just bad. There are also times when he just loses focus. And it's frustrating, too, because he practices against some good pass rushers during training camp and practice; one would think he'd show improvement instead of regressing. Who is our backup left tackle? Maybe sitting Ickey for a game would send the message. Scott Fitterer and the rest of the scouts were thrilled to draft him. Was this an error drafting him?
BTW, first time emailing you. I enjoy reading your mailbag weekly and getting your insight into all things Panthers. Keep up the great work. — Chris, Reston VA
Now, see, this is what I'm talking about. Chris here isn't getting caught up in the emotions of winning a game and losing sight of big-picture issues that remain. Credit to the man who is willing to see that dark cloud obscuring most of that little silver lining while everybody else is dancing.
As someone who may have once or twice mentioned, "it can always get worse" (I am a hoot in meetings), I respect the steely-eyed focus it takes to ask this question this week.
Yeah, it's no secret that Ikem Ekwonu is not playing his best football right now. But just as benching Bryce and playing Andy Dalton earlier this year would have been the wrong thing to do, so would parking last year's first-rounder in favor of a less-qualified and older backup (in this case, veteran David Sharpe). What they need to do is get him better, and if there's a player on this roster positioned to realize that improvement, it's Ekwonu.
The first part is he's still the same massively talented player he was when they drafted him. He's still powerful, and because he was a little bit of a blank slate as a pass-protector when he came here, there's room to polish that part of his game.
And the guy who's doing the polishing is a big part of the reason I am not as worried about Ekwonu as a lot of people. He has James Campen in his ear. And on his rear, most days.
James Campen isn't a good coach, he's a great coach. When he was in Green Bay forever, he built a reputation for developing outstanding lines with mid-round picks, if his guys were picked at all. He's the guy you want on a project, and Ekwonu still is one. He turned 23 today, and he's the fourth-youngest player on the roster. When he got here last season, Campen would often be on all fours on the practice field, manually putting Ekwonu's feet where he wanted them to be. He was building a left tackle from the ground up.
And yes, last year's blunt-force trauma offense was tailored to what Ekwonu was already good at. But to assume it's the only way he can ever play ignores the fact he works for one of the best in the league at his craft.
There are also some structural things they can do with the offense to help him. Ekwonu doesn't have to play in a phone booth like he did last year to win, but as the offense Frank Reich and Thomas Brown are putting in the streets continues to evolve, there are probably things that can be done to maximize the chance of success for a number of players, not just Ekwonu.
So, if you just wanted the tl;dr version (and if you did, you must be new to this Mailbag), Ickey needs to get better, but it's reasonable to think he will.
And because Chris is new here, and still willing to bring the wet blanket to beach bingo, I'm making him this week's Friend Of The Mailbag and getting the appropriate honorarium on the way to him soon.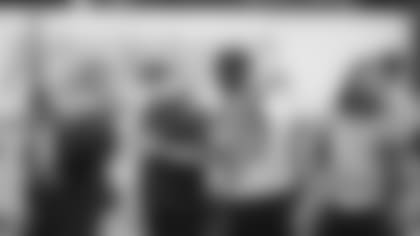 ------------------------------------------------------
This isn't really a question but a statement, but I can ask it as a question. Who would teach Bryce how to slide? Someone needs to teach him how to slide before he breaks an ankle trying to slide. I shudder every time I see him attempt to slide while going down while running with the ball!!!? Please teach this young man how to SLIDE PROPERLY!!! Thank you. — Gwen, Burlington, NC
I love it; right out of the top, two letters that have isolated reasons to panic amid the festivities.
To answer Gwen's question, that would be quarterbacks coach Josh McCown's job, but it's not like Josh is going to take him out to the Myers Park High School baseball field to practice his hook slide or anything.
Sometimes, Young has shown the ability to get down safely, and yes, there are some awkward falls.
There's a realization that getting him out of trouble is something they're going to have to continue to work on, but there's more than one way to skin that particular cat (I still haven't figured out where the noble tradition of cat-skinning began, either).
It would also help if he were protected better, and I don't just mean by his offensive line. That hit he took from Denzel Perryman Sunday was giving me flashbacks. When referee John Hussey announced that Young had started his slide late and thus gave up the protection from such hits, it reminded me of Ed Hochuli telling Cam Newton (according to Cam Newton), "You're not old enough to get that call."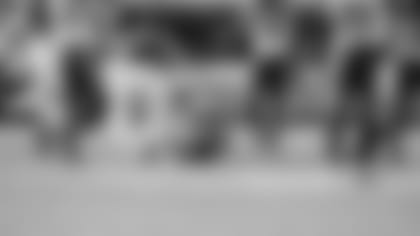 ------------------------------------------------------
OK, Darin, I'm going to try this again. I'm going to the game (sans "professional" camera) to root for my guys. My wife said we could go if I promised to behave and not argue with opposing fans. I promised I would, but I may have had a finger or two crossed.
I think the early comparisons between Young and CJ Stroud are muddy at best. We don't really know how basic or complicated the playbook is for Stroud so far, though he has clearly done more with his playbook than Young has with his. But it's been documented that the Panthers have simplified the play-calling in recent weeks. (I could be wrong but I feel like they did that early with Cam as well, and that turned out all right.) They seem to be trending upward. There is also the difference in personnel. The question you have to ask is whether Young would perform as poorly (or Stroud as well) if the roles were reversed. That's a question that will never be answered and will always debated. Only time will tell if one is above the other. I wish Panther fans would have a little patience with this iteration of the team. We used to be known as a "wine and cheese" fair-weather fan base. Seems like those stereotypes still deserve a place here.
Anyway, predicting a Panthers win this week. I never do that because I feel like it's a jinx, but so far, hoping for a win isn't working either, so I'm changing tack. If we lose, feel free to delete this paragraph. Lol — Chris, Greensboro, NC
For one thing, I'm glad Chris is back in the building after sending that pregame email. Everyone needs his energy, whether at a ball game or in life. And I left that last paragraph in because he's clearly a seer. Now I know where Ben McAdoo's other pants ended up.
The Young-Stroud comps will go on for approximately the rest of their lives, fairly or unfairly (and most likely, unfairly). The problem I have with such reductive approaches to the game is that professional football has so many factors beyond the this-or-that binary choice many prefer. A guy's situation is often far more important to his future than the qualities he brings into it.
My uneducated guess is that this could be the rare instance in which both of them work out. Young clearly has shown qualities that justify his selection, a thing each week that shows you why you invest in him. The Texans have done a good job helping Stroud. The offenses are different, and they're continuing to change. In a month, they'll look even more different, I'm guessing.
But the Panthers did a great job defending Stroud. I wasn't sure they had it in them, especially with the odd lot of personnel they have on defense. But they took a passing game that was humming and shut them down.
On a related note, and to show you that I'm not afraid of dipping my toes into Lake Hot Take: You know who's playing pretty good football right now? Cornerback CJ Henderson.
He's become a bit of a pinata among segments of this fanbase, and I think that's for a few reasons. One is for the guy who was in charge when he was acquired. Two, because people remember the big egregious mistakes (like in Tampa last year), and don't see the more gradual progress he's made. And part of it's because once some people make up their minds once, they think changing it is a sign of weakness. It's not. Being open-minded is a superpower.
And Henderson has clearly improved, which is exactly what the Panthers need while they await the return of Jaycee Horn. If you don't insist on looking at him through the lens of his original draft position and see him as a guy acquired for a third-round pick, he actually looks like a reasonable value.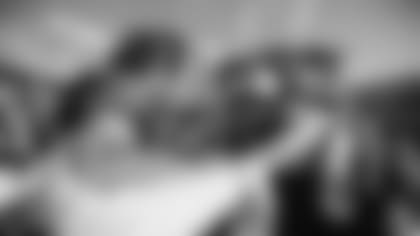 ------------------------------------------------------
So happy about the win - it was much needed. I have already told my teachers I will be out of school from February 9-12 to watch the Panthers play in the Super Bowl at Allegiant Stadium in Las Vegas.
My question for this week: What hotel do you recommend for my family and me? Does Caesar's Palace allow teens to stay there? I hope so because their pools look awesome. — Zach, Charlotte
It was inevitable that someone was going to go here. And perhaps just as inevitable that it was Zach.
I am of little help here. One is because I try to stay out of the prediction business. But also because I've never been to Las Vegas (I was back here working when Ekwonu was drafted).
All I know about it is from the Ocean's 11 movie (the good one with Frank Sinatra and Dean Martin, not the one with all the child actors.)
I suppose I'm obligated to go someday just to check off the box and say I did. I also know where Zach needs to go — BACK TO CLASS.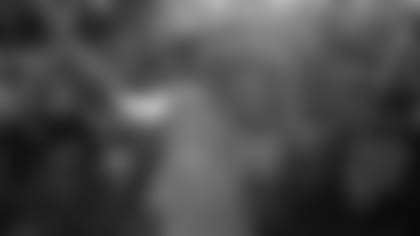 ------------------------------------------------------
Hey, I'm a 14-year-old Panthers fan, and I have been looking forward to this season. I bet you get this question a lot, but what went wrong? What changes do you plan to make during the off-season to fix this? — Miles, Durham, NC
Nothing makes me happier than young people who are curious and who seek the answers to life's big questions.
And that's a big one, all right.
This was another pre-Texans game question when all the mail was doom and gloom. Now, the sun's shining again (Metaphorically, at least, since it's gray and raining and fixing to freeze here in the Carolinas. [Thought bubble: What is the significance of frost on the pumpkins? Or is that just one of those things they say to market too-expensive flavored coffee to us? I don't know. I NEED ANSWERS! Is there a Great Pumpkin Mailbag? Or at least a Great Elizabeth Pumpkin Wall Mailbag?]).
Where were we? I think the short answer to Miles' totally valid question comes down to the fact they threw a lot of new together at one time and mixed it with some hideous bad luck. The learning each other part of the process might have been survivable if they hadn't lost so many players, including some very key ones, to injuries.
That almost made a slow start predictable, even if no one predicted the first six weeks would go as poorly as they did.
As for changes in the offseason, my doctor told me to eat better, get more exercise, and maybe take a few pounds off. Oh, you meant the Panthers? Of course you did.
Time will fix some of these issues, but they definitely need to upgrade some of the receiving targets around Young. That's a big first step. They need to continue to add offensive linemen (I'm not a big dogma guy, but I'd draft one every year to keep the pipeline full of options). Adding to a talented core on defense will be key, especially up front. They also either need a healthy Shaq Thompson or someone just like him because the lack of stability in the middle of the defense impacts so many other areas.
So, thanks Miles, for restoring my faith in the youth of America.
------------------------------------------------------
It sure feels good to get up Monday after a win. Amazingly, if they can find a way to string together two more wins in a row, they are back in the hunt in the NFC South. I think the hunt for more offensive weapons might be the wrong approach. The offensive line may be the answer. I question whether the shift to zone blocking might be the problem. The players did not suddenly just become bad; they may not be adaptive to this concept change. Furthermore, we do not have the depth to help develop this change. Can we find a way to shift back to our previous form without problems? Thanks for listening! — Stephen, Columbia, SC
I almost cut Stephen off after his second sentence. Too soon, man. Too soon.
The NFC South remains a bastion of quality football (or something), and as long as that's the division the Panthers are in, I guess you could squint and see a path forward. But they're not there yet. I was not inclined, and I remain disinclined, to talk about playoff chances. Win more than a single game (and let the tire fire around you burn), and maybe we can talk in a few weeks. But first, get your own yard cleaned up (and in the NFC South, every yard has a couch, a refrigerator, and a car up on blocks). As an aside, I have a neighbor I adore with a boat named the Nice Coconuts in his backyard, and it is the NFC Southest of all the boats in my neighborhood. I have begged him to never sell it, or to give me first dibs.
There's something to Stephen's point about blocking schemes, though he's killing flies with a cannon, which only the classier yards in the NFC South include.
The offense the Panthers were running last year was, to put it kindly, rudimentary. When you're in a desperate situation, stripping the playbook down to a pamphlet is often a survival strategy. But it's not a sustainable one for long-term growth.
They hired all of these offensive coaches because they wanted to build something a little more sophisticated. They're still working on the finer points of what that's going to look like. They're clearly not there yet. But there are ways for smart people to adapt the things that worked here previously into a new whole. For reference, see the Chuba Hubbard runs that burned the Texans' timeouts last week. The key will be to continue to fine-tune the system and to maximize the talents of the people on hand. Because with Corbett back, they have 80 percent of the offensive line that became last year's identity, and that's the kind of thing that any offensive system would love to have.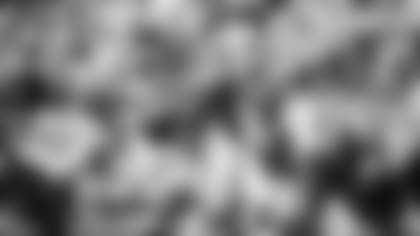 ------------------------------------------------------
Hi Darin! First-time submission for a long-time reader. My unit is currently deployed, but we still make sure we follow the Panthers! Sometimes, it means waking up super-early to try and catch a game, but lucky/unlucky most of our games aren't prime-time games. As the trade deadline gets closer, I was wondering if there is a set formula that most GMs use to value a return on a draft pick. Or does each GM go with their gut? I would think as much as this league loves statistics, they would have assigned a value for each pick. Thanks for helping fill the long days with some entertaining reading. Our Panthers will be just fine; they just need time! — Daniel, (Military address, parts unknown)
Thanks Daniel, for your perspective, the question, for following along, and your service. Be careful out there (without knowing where in the world you are; that's a standing hope).
When it comes to trades this time of year, there's a general sense of what certain things are worth, and that's largely based on precedent. If you're trading for a star receiver, for instance, the framework of your deal will largely be a slight variation on the last trade for a star receiver. Factors such as the age of the player, their salary, and how many years of contractual control a team is acquiring can all adjust the value of the deal up or down. Washington got a second and a third for their two starting defensive ends, because they're free agents at the end of the year.
Draft weekend trades are closer to what you describe since every team operates off a version of the old Jimmy Johnson chart, which assigns a fixed numerical value to each pick. Every team has internal variations, but the original is the common language they all have to speak to understand each other.
But what makes deadline deals a true market subject to the forces of supply and demand is desperation. If there's a GM scrambling to fill a hole because of an injury, he might be willing to overpay. If there's a GM looking to save his job, he may take a mighty swing, future consequences be damned. But the NFL is still a league of convention, and they call things beyond the norm outliers for a reason. Everyone's looking for value, but not everyone adheres to a responsible pursuit of it.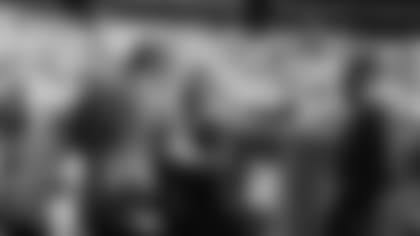 ------------------------------------------------------
A good weekend watching the games from Thailand. My alma mater (the NC State Wolfpack) won in spite of Steve Smith Sr.'s dig at them, my wife's alma mater (Texas) won, GT beat UNC (I always pull for the Wolfpack and whoever is playing UNC).
We gained ground with the Bucs loss, The Falcons' loss, and with our Panthers' win we didn't lose any more ground to the Saints. I'm really happy for the Panther's players, coaches, organization and fans to get over this hump. Now, on to the next one! One note, we almost had "all three" of our last year's starting QBs starting on their current respective teams this weekend. That would have been an unusual circumstance I think. I do find myself rooting for PJ Walker and Sam Darnold in their new homes as long as it doesn't affect our standing. Never been a Baker Mayfield guy anyway, and I certainly don't pull for the Bucs unless it benefits us in the standings vs the Dirty Birds or them Saints. I have a lot on my plate.
Speaking of plates, I made meatloaf this weekend for my family and made some nice mashed potatoes with jalapeños, onions, and cheese in 'em. What kind of green stuff goes best with the loaf and taters? I doctored up some kale that was pretty good, but I felt like a "tree hugger" doing that. Any ideas? — Tony, Chiang Rai, Thailand
Kale's fine, it just needs a lot of help. A simple wilted spinach, with some garlic and olive oil, pairs nicely with the meatloaf. You just have to buy a bushel of it to make a few portions for adults.
And for dessert, I can offer you a quick 89-Dave Doeren postscript since you're a State guy.
Saturday night, as he arrived at the Hall of Honor dinner, Smith was just realizing he had created a bit of a flap with the Wolfpack coach. (He started the day on a TV set in Utah, and was back in Charlotte before it was dark.) The thing with him is, even when he's not trying to stir things up, things get stirred around him or perhaps because of him. Such is his burden.
So Doeren used him as a motivational prop in what appears to be a perpetual campaign of seeking disrespect and manufacturing it if he can't find it (a thing 89 knows a little something about as well). But Steve didn't realize it until it was a whole thing.
So as he sat at the dinner with Jake Delhomme, Jordan Gross, Wesley Walls, and their wives, they were laughing about 89's latest trip through the news cycle. (Delhomme and Gross are acutely aware of it, having lived it for years.)
At a certain point in the dinner, Delhomme pulls out his phone and tapes Smith saying a few gracious words to Doeren. Walls says he knows the Wolfpack coach and offered to text it to him. This is kind of what happens when Smith is in your orbit. You get dragged into things sometimes, as if by sheer force of gravity. They all had a great deal of fun with it.
And yes, there are a lot of former Panthers quarterbacks out there in the world right now. I have nothing but fond words for Walker and Darnold (I truly believe if Sam was a 49er last January, he'd have a Super Bowl ring right now). I didn't spend as much time around Mayfield, but he was a tough guy who wanted to do the right things, even if they didn't always work out. And now, Taylor Heinicke's on the field for the Falcons. I fully expect to see Kyle Allen, Derek Anderson, and maybe even Brian St. Pierre any minute now.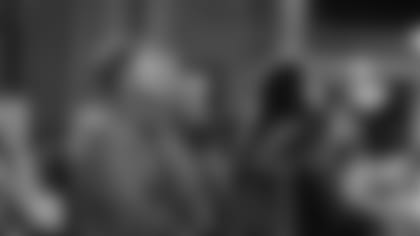 ------------------------------------------------------
Hey Darin. I'm a 69-year-old official Old Guy. And a Panther fan from day one. My dad was the team doctor for the Falcons in the '60s after playing semi-pro for the Atlanta Spartans. No kidding. I hung out in the Falcons locker room all through the '60s. Falcons were terrible, but I loved them. Fast forward to the early '70s. As a sophomore, I played varsity, and we won a state championship. As a senior in prep school, I was captain of the team and all-prep at center. I led my team to a 0-7 start, but we were always in the game. I was constantly positive and just loved the sport. In our last game, we beat the prep league champions in the Blue Ridge mountains, we beat them 12-6 on a quarterback sneak on the last play of the game. I was the center. I told my best friend at quarterback to just jump on my back, and we'd win the game. There was no thought of a field goal because we didn't have a kicker. No one was there. Just our team and my dad, just back from Vietnam. I went on to be a really good rugby player at Carolina and beyond. And a pretty good lawyer.
So today, when the Panthers won after three field goal attempts, my wife and I were celebrating like we won the Super Bowl. (She's 22 years younger and beautiful and sweet and a fan). And as an athlete and lawyer, I know the highs and lows of everyday life. You got to move on. So I took three images from today in order. 1. Bryce is outside the tunnel at halftime, slapping hands with everyone down to the training staff. 2. His huge smile at the end of the game. He's a leader, and we'll be fine. Oh. And 3. Eddy riding Johnny Hekker down the field after winning the game three times. No matter how old we get, we will always have the kid within us. — Jimmy, Wilmington, NC
I feel like this is the beginning of a beautiful friendship. There are about eight layers of incredible in that note. I'm going to go ahead and make Jimmy a bonus Friend Of The Mailbag this week because it's obvious he will become one eventually anyway. And Jimmy, if you've got a good Norb Hecker or Tommy Nobis anecdote, I want to hear it.
And as for Hekker out there giving piggyback rides to Piñeiro, my favorite part is that Eddy called his shot, and they planned it in advance.
While normally I'd prefer an organic and spontaneous celebration, this one would have been great if it was a Cecil B. DeMille production. And it almost was.
Hekker said they came up with it on the ride from the team hotel to the stadium on Sunday morning as they rode together in Hekker's car.
Long snapper JJ Jansen just shook his head at the story. "I don't have the courage for something like that," Jansen said.
Clearly, Hekker and Piñeiro did.
"The drive started happening, and Eddy just looked at me, and he said 'I'm still going to do it," Hekker said with a grin.
So to Cowboy Eddy, and the Jimmy the Future BFF of this here 'Bag, I say: "Giddy Up."
------------------------------------------------------
Hey Darin, I don't know about you, but I'm still shaking after that win and my voice might be gone. It was great getting a win with Pep and Moose going into the Hall of Honor.
This game against the Texans felt different on every level to me. Definitely a lot of good from this game, but specifically, does this win provide some vindication for Bryce Young, Thomas Brown, and the front office? Bryce not only looked more comfortable, but he also outplayed Stroud, and as you noted during the game Stroud had at least three batted passes at the line, whereas Bryce had zero. — Tom, Cincinnati, OH
Yeah, that one worked out just how you'd have scripted it, didn't it?
I still think Bryce is going to turn out OK. Then again, I thought that last week when they were 0-6. I've heard old ball coaches say certain players "have a little s--- to them," and I think Bryce kind of does. It might not appear that way (he's so little and nice), but he's got it in him. That cute puppy is going to be a dog someday. So getting that first fourth-quarter comeback was something that was coming and something they all needed.
The whole Hall of Honor weekend was amazing at a lot of levels.
That's a pretty good row of names up there around the rim of Bank of America Stadium already, and there are enough names not up there yet, which will provide plenty of good debates in the interim and plenty of good content if they make it up there.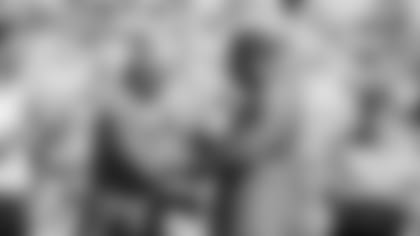 ------------------------------------------------------
Hi Darin. No questions, just a compliment: I appreciated your response to Scott from Hampstead, NC, in the most recent mailbag. Sometimes, you can be snarky with folks who don't show you respect (which I'm not actually saying is a bad thing). Still, in some circumstances, a different approach is better, and I think you "read the room" very well there. You clearly took the time to understand where he was coming from and answered from a place of empathy. It takes a ton of patience, consideration, restraint, and maturity to answer in that way, and I wish more of us would do the same these days (especially since there is always time for reflection before typing). I just thought that was a very classy move and wanted to give you props. Thanks! — Jonah, Fort Mill, SC
Thanks, Jonah. I do it for the people. Even the people who still don't know how to spell Kool-Aid.
People care about this stuff. I'll never discount that. I just hope we can raise the level of discourse and keep the logic and reason in line with the passion.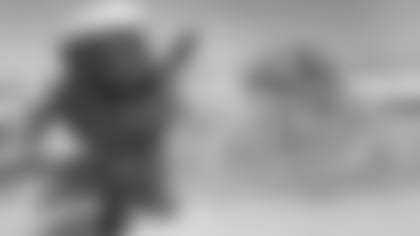 ------------------------------------------------------
And on that note, let's go lightning round, brought to you by the patron saint of the lightning round Jeff from Fuquay-Varina, to close it out this week.
I'm guessing that KOOL AID is a little sweeter today? Yes... a Win!!! Something to savor and feel good about. It's been awhile, a looooong while. I for one still have my doubts ....... 6 sacks , 1 TD to 3 FG's is still not a winning combination in the NFL. It was the first game this year though that kept me watching besides the first game at Atlanta as I wanted to see how this "new look" offense was. Thomas Brown did a much better job calling plays. Lets see what next week brings. — Scott, Hampstead, NC
Getting closer, Scott! Hyphens are important, too. You may even develop a taste for Kool-Aid, and spell it right someday. I have faith in you, either way.
So, nothing at the trade deadline? — Will, Rock Hill, SC
Nope. The NFL trade deadline is mostly good for the content-generation business. All heat, no light. I mean, Washington blew it up, but the Panthers weren't going to trade a lot of picks since they were short on them. Fitterer spent the day in his office, but it never seemed likely they were going to do a lot.
Well, that was electric. The baby made it to the Bank for her first game, and even though she couldn't make it past halftime in the heat, I made sure to hold it down the rest of the way with my in-laws and we brought the energy for that first win. I'm going to need some clarity on that personal foul call to make Eddy kick a third time. Did they say it was for clock manipulation? The clock was stopped! We were freaking out!!! — John, Matthews, NC
Yes, unabated to the kicker is the same as unabated to the quarterback, by rule. It's designed to protect players. The Panthers just wish they could have declined it the first time, but it's dead at the whistle.
And John, promise me you will make Baby Girl tell the story when she grows up, that she was there that day and stayed until the very end. A legendary start to the fandom.
Huge Fan! When will Miles Sanders receive more touches to score TDs, helping Bryce Young and the Panther fans out? Keep Pounding. — Justin, St. Louis, MO
He helped by not touching that fourth-down pass to Adam Thielen, pulling back at the last instant upon realizing he was in the wrong place.
Everybody's down on Miles now, but he's too talented to leave out of the mix. They just have to figure out the right way to use him to complement Hubbard and the power-run game.
Why don't the Panthers use their tight ends like the Chiefs use Travis Kelce? In other words, allow Bryce to find them open in holes in the defense versus just running patterns. I believe Bryce one would find them, and two needs that outlet. Yes, Tommy Tremble caught the touchdown pass today, but our current offense doesn't use the TE. — Joe, Charlotte
Because Taylor Swift already has a boyfriend. And if nothing else, this allowed me to become the last employed NFL writer to make a Taylor Swift reference. I did it!
Happy Monday, Darin. So I smoked a pig this weekend, and no I can't do that every weekend (but it would be fun) as I have no questions for you. I just wanted to say, smiles for all Panthers fans, players and coaches, Mr. Tepper and definitely the reporters. That's one win! Let's Keep Pounding and start a new trend. Have a fabulous week, and let's think positive. Sweet Caroline! — David, Farmington, MO
Hey man, celebrate in a way that pleases your spirit and doesn't hurt anybody else, whether that's with a little Neil Diamond or by smoking a pig. (I never have, but I did have a buddy in college who was always talking about "rolling a hog," though I suspect that might not be the same thing.)
Anyway, smoke 'em if you got 'em, and we'll see you next week.