CHARLOTTE — Panthers head coach Frank Reich wants to build here, and he wants to develop something bigger than a football team.
So as he began picking the people he wanted to build with, he knew one of the first calls he'd make was to Brian Decker.
The Panthers have added the former Special Forces captain as their new vice president of development, a wide-ranging job that will encompass a number of duties here, from helping evaluate incoming players to developing players and coaches alike once they arrive.
It's a big job. And as Reich found out in their five years together in Indianapolis, it's hard to find a challenge that Decker isn't up for.
"Some people, you just rub shoulders with, and you say, 'Wow, I want to be on that guy's team, or I want that guy to be on my team," Reich said Thursday.
It doesn't take long to see why.
The 51-year-old former Green Beret, who served two rotations of combat duty fighting in Fallujah and Ramadi in Iraq in 2004 ("the most violent place on the Earth at the time") and in other trouble spots throughout the world, has lived a life of weighty duties. His wife was within a month of delivering twins when he deployed, and he was in charge of a 12-person team when he got to the Middle East. His family was counting on him coming home, and his team getting home as well fell to him as a leader.
"I spent the better part of the next three years in Iraq, and I learned more about myself; I learned more about human nature and what it takes to be resilient and to handle that immense stress and responsibility," he said. "Because not only when I leave, my wife is eight months pregnant with twins. And I'm going off to war.
"So I'm responsible for a wife and these two kids on the way, and I'm responsible for those 11 men and their wives and their kids. And that's an immense responsibility."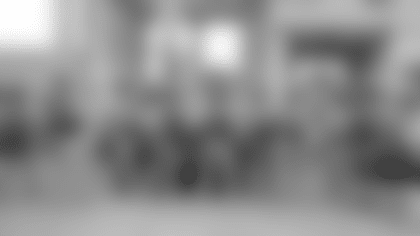 He comes to the Panthers with other experiences during his 22 years of military service that will be more applicable to his new day job. He ran the Special Forces assessment and selection program, picking the best of the best, so they could then become parts of a greater whole.
"I was essentially the general manager for Special Forces," Decker said Thursday. "I was responsible for running our selection process for all future Green Berets."
He spent three years in that job and carried the habits he learned there — and a lot of energy — into his new career. His energy is obvious from the first handshake, and the Diet Coke that's always nearby attests to his caffeinated nature. He admits to two or three a day but then quickly confesses it's probably closer to four to six. But you'd need them to keep up with his pace. (He's run a 3:25 marathon, which he described as "not very good.")
And as he talks about what he's helping Reich look for with the Panthers, you can tell his conclusions are built on an incredible amount of time spent on task. He's a voracious reader of leadership books, and discovering audiobooks while he was training for marathons (running 60 to 80 miles a week) added to his portfolio. Two or three books a week is not unusual for Decker, and that adds up — especially for someone who is obsessed with the small, incremental improvements that can make a big difference over time.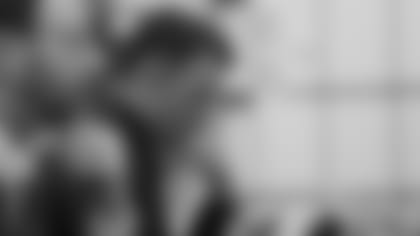 "I was putting a lot of time on shoe, I mean, a lot of time," Decker said. "I was fascinated with human performance psychology and what makes people great. I wanted to read anything and everything that I could read on leadership, character, psychology, and everything about that. I had a theory going into it that if you take the sport-specific requirements away from it, and you look at people who go on to be great in any field become that top 1 percent; my theory is that they would be the same person.
"So if you're going to be an elite golfer, an elite quarterback, or an elite baseball player, or an elite CEO, I bet they thought a lot alike, and that's kind of what I found over time is that the demands placed upon greatness in any field are very similar from a makeup perspective."
So after his time in the military, he was approached by former Browns CEO Joe Banner with a simple question: Why do teams make so many mistakes in the draft? Why do talented players who have exhibited physical mastery fail to become great players?
Drawing back on his experience picking Green Berets, Decker had an answer.
"I was really quick to say, Listen, you're not going to erase human nature," Decker said. "You know, that's what human nature is. The more that people factor comes in, the more uncertainty there is. But I said I do believe that if we can improve the process and reduce that uncertainty. And let's just hypothetically say that uncertainty's 3 to 5 percent, if we can be 3 to 5 percent, better than the competition and compound that annually over time, you know, that's going to result in more hits."
He spent a lot of time studying the process of picking football during his time with the Browns, and he admits now, in a barren office inside Bank of America Stadium (asked how long he's been in town, and replied with a precise "almost 70 hours"), that much of his education has been trial and error.
"Cleveland kind of paid for my education," he said, determined to apply what he learned about the business of football and make it translate to the next chapter.
That came with the Colts, hired by general manager Chris Ballard in 2017. He was around for a year when the Colts made a change, firing Chuck Pagano and hiring — they thought — Josh McDaniels. But when McDaniels backed out of the job, they were scrambling to interview replacements when Decker first met Reich. Decker was part of their on-the-fly interview process to find a new coach and remembers writing what would become prophecy 30 minutes into an hours-long interview.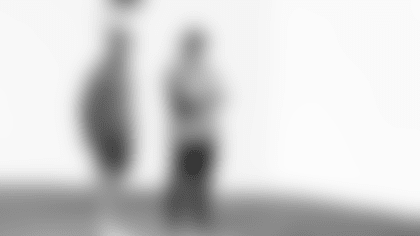 "I just drew a line across the paper. And I said, he'll be our next head coach," Decker said of Reich. "You know, it's just in what really, what really impressed me about Frank is that he's got all the X's and O's and everything. I think, probably, the X's and O's are probably the easiest part of, but when you're with him, I mean, he has the presence of and the skills of a CEO.
"He can be both very tactical with the X's and O's, but he also can be very strategic, and like building the organization and leading. I just felt like it was a good connection because he's a great leader, just a better person. And he really wanted to invest in people and culture in the locker room."
Now, Decker's going to be part of that culture here.
Part of his job will be in helping evaluate draft prospects; mining the human traits that will separate good players from great pros you can depend on. Asked if there was a prospect who he knew would succeed, he referenced Colts All-Pro guard Quenton Nelson, based on factors that transcended his athletic ability. He talked about Nelson's decision to go to Notre Dame and be redshirted, as opposed to going somewhere he could start immediately, and he talked about the way Nelson stayed after Irish line coach Harry Hiestand on how he could get better.
"That offensive and defensive line has to have an attitude," Decker said. "It's a position that, yeah, it's all about the fundamentals and technique. It's about being a great athlete. But that's dirty, selfless work. And we felt that Quenton had a style of play and a way of interacting with people that was contagious and that would make those people around him better. And I look years on down the line, and I feel like that's been very true. I mean, he's not a very vocal person. But when he does talk, people listen. But the way he prepares, the way he carries himself, the toughness he displays in practice on the field is a type that elevates your culture."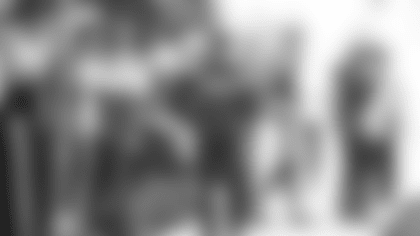 But beyond looking for players with those traits, he's going to work to bring them out of others, as well.
He talked about programs he hopes to implement to develop players and coaches alike, pushing them to become better while surrounded by better people, the same way he did in the Special Forces. He has a lot of plans. Listen to him describe them, and it's obvious why Reich wanted to bring him along.
"It was a combination of the person that he is, but also the experience that he had, and then the expertise that he had," Reich said. "So what I think makes him unique is, let's just say as a journalist, you have the motto, it takes one to know one. And in the competitor's world, you know, here's a guy that did that, you know. This guy's an elite competitor. So he has that mentality that you're looking for as an elite competitor and an elite leader."