CHARLOTTE – The Carolina Panthers will wrap up a three-week home stand this Sunday, looking to get back on track after a loss to the Arizona Cardinals brought them to 1-3 on the season.
The San Francisco 49ers (2-2) come to Charlotte for a 4:05 p.m. kickoff at Bank of America Stadium following their most dominant performance of the season. The 49ers clicked on both offense and defense in their Monday night win over the Los Angeles Rams after an inconsistent start to their 2022 campaign.
The Panthers are 13-9 all-time against the 49ers, losing their most recent meeting in San Francisco, 51-13, in October 2019.
Here's what to know about the 49ers:
WIDEOUT DEEBO SAMUEL FLASHING HEROICS 
Samuel came into this season as one of the most valuable offensive pieces in the league after a breakout in 2021, and he's showing what makes him such a threat to opposing defenses this year. 
He brought the electricity to Monday night's win over Los Angeles, snatching a pass over Rams cornerback Derion Kendrick before finessing his way through tackles and defenders en route to a flashy 57-yard touchdown. 
Samuel finished a first-team All-Pro season with his first Pro Bowl appearance last year. He emerged as a physical receiver with the ability to line up as a running back, setting the league's record for most rushing touchdowns as a receiver at eight last year. And he has already broken free this season for a career-long 51-yard rush in Week 2 against Seattle. 
Samuel had his most productive game this season in Week 4 against the Rams, catching six of his seven targets for 115 yards and a touchdown. He has been steadily building up his stat line throughout the season, averaging 13.7 yards per catch on 4.5 receptions per game.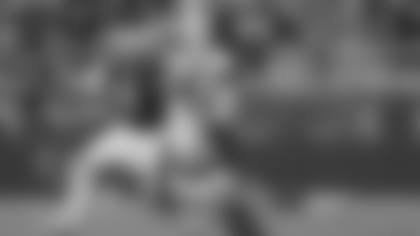 DEFENSIVE DOMINANCE
A significant factor in San Francisco's statement victory over the Rams was its staunch defense, which didn't allow Los Angeles a touchdown on Monday night.
The 49ers defense sacked Rams quarterback Matthew Stafford seven times, and defensive end Nick Bosa brought him down twice, bringing his league-best sack count to six on the year.
San Francisco brings the league's best scoring defense to Carolina, allowing opponents 46 total points across its first four games. The 49ers are tied for first with the Bills in total defense, allowing 234.5 yards per game.
They've allowed a league-low two passing touchdowns all season and are second in pass defense, allowing 161 yards per game. The 49ers' rush defense is just as strong, second in the league allowing 73 yards per game.
The Panthers' offense will also have to contend with safety Talanoa Hufanga, who is having a breakout season with two early interceptions (including his first career pick-six against Stafford) through the first four weeks. Hufanga is tied for the second-most tackles on San Francisco's roster with 25, behind a pair of linebackers in Dre Greenlaw (38) and Fred Warner (25).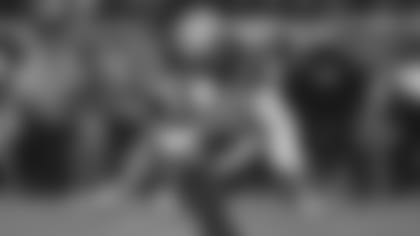 GAROPPOLO AT THE HEAD OF THE OFFENSE
San Francisco went into the season with Trey Lance under center, but Lance's season-ending ankle injury in Week 2 brought Jimmy Garoppolo back to the head of the offense.
Garoppolo has completed 61 percent of his passes for 604 yards since coming in for Lance, averaging 201.3 yards per game – though a sizable chunk of those yards come from receivers, such as Samuel, making gains after the catch.
In Week 4 against the Rams, Garoppolo completed 16 of 27 passes for 239 yards, his most since returning to the offense's helm.
While leading receiver Samuel is versatile and challenging to defend, the 49ers' passing offense as a whole hasn't been particularly effective. San Francisco comes into Week 5 with the NFL's 26th-ranked passing offense, averaging 189.3 pass yards per game on an average of 27 attempts per game. The 49ers fare better in the run game, ranked ninth in the league with 135.3 rush yards per game on an average of 30 carries.
Running back Jeff Wilson Jr. is averaging 63.8 yards per game with a touchdown, leading the 49ers rushing attack with a team-leading 57 carries on the year. Samuel is San Francisco's second-most productive runner, averaging 28.3 yards per game on 19 attempts.