CHARLOTTE – The Panthers (2-6) move forward on their two-week road stretch this week, meeting up with last year's AFC champion Cincinnati Bengals (4-4).
The Panthers are 3-2-1 against the Bengals, and they've never won in Cincinnati. Carolina won its last meeting with the Bengals at Bank of America Stadium back in 2018 in a Cam Newton-Andy Dalton matchup.
This time, PJ Walker duels Joe Burrow, who leads the league with 2,329 passing yards through eight games but has yet to string consistently dominant performances together across multiple weeks this season. 
Here's what to know about the Bengals:
BENGALS SPUTTERING WITHOUT CHASE
Burrow's Bengals started to get rolling after a 0-2 start, moving over .500 for the first time this season after convincing wins over New Orleans and Atlanta in Weeks 6 and 7. Then, wide receiver and reigning offensive rookie of the year Ja'Marr Chase injured his hip against the Falcons.
Chase won't play against the Panthers while he goes through a 4-6 week recovery period. That's a plus for Carolina, given how much Cincinnati struggled without him against the Browns. Chase, Burrow's favorite target, had racked up 86.4 yards per game before the injury. Tee Higgins and Tyler Boyd average just over 60 receiving yards per game each, but neither has Chase's ability to stretch the field consistently.
That was paramount in the Bengals' loss Monday night, when Burrow went from averaging 8.1 and 11.5 yards per attempt against the Saints and Falcons, respectively, to 6.6 in Cleveland. Burrow has lost every game where he's failed to put up more than 232 yards passing this season, reaching 300 in New Orleans and 481 against Atlanta.
Burrow lost when he put up 199 pass yards in Dallas, lost to Baltimore after throwing for 217, and fell to Cleveland with 232 yards. Burrow did, however, throw for 338 yards in a Week 1 overtime loss to Pittsburgh. Burrow has passed for at least 275 yards in all four of Cincinnati's wins this year.
Despite a downward trend in the Bengals' pass game without Chase, they're still sixth in the league averaging 268 yards per game heading into Week 9, and Burrow is completing 69.2 percent of his passes, good for fourth in the NFL. 
The Bengals' run game is much less effective, ranked 30th in the league with 81 yards per game. Joe Mixon, who finished last year's Super Bowl campaign with a career-best 1,205 yards in the regular season, has had a more muted start to 2022. Mixon is the Bengals' rushing leader by a mile, and he has only tallied 485 yards on 129 attempts, an average of 3.3 yards per carry.
STRUGGLING TO PROTECT BURROW 
The Bengals have another issue besides missing Chase, but it's the offensive line.
Cincinnati's offensive line had appeared to have taken a jump against the Saints and Falcons, but facing Myles Garrett and Cleveland proved that the group still has a long way to go with protecting Burrow.
Burrow has been sacked 29 times this season, the second-most of any quarterback in the NFL behind only Chicago's Justin Fields (31). But Burrow's sacks have been the most costly, as his sacks have pushed the Bengals' offense back 196 total yards. 
The Browns sacked Burrow five times Monday, the most since Dallas got to him six times in Week 2.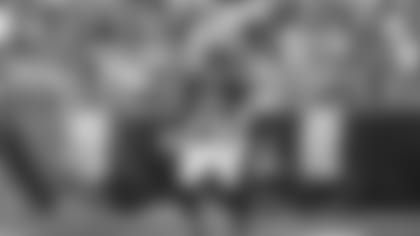 INJURED DEFENSE
Injuries have ravaged the Bengals, and the ones on the defensive side of the ball keep piling up in Cincinnati. 
Top cornerback Chidobe Awuzie is the latest blow, as he tore his ACL against the Browns and will miss the rest of the season. He had come up with 35 tackles, five pass breakups, and a forced fumble before the injury. Fellow corner Tre Flowers also left the Cleveland game with a hamstring injury. 
Cincinnati is getting thin at cornerback, as it was already without Eli Apple, who didn't play against the Browns with a hamstring injury. The injuries leave room for rookie Cam Taylor-Britt, a second-round pick out of Nebraska, to continue acclimating to the NFL. 
Defensive end Sam Hubbard suffered an injury against Cleveland, as he reportedly received X-rays on his left hand after the game. Hubbard and fellow defensive end Trey Hendrickson pace the Bengals pass rush with 3.5 and 4.0 sacks, respectively, but Hendrickson is playing through a back injury. Nose tackle DJ Reader is still on injured reserve due to a Week 3 MCL injury. 
Overall, the Bengals' defense ranks around the middle of the league in total defense (16th) and passing defense (18th), with a slight edge in rushing defense (12th).
The Panthers are 3-2-1 all-time against the Bengals. Carolina is 3-1 at home and 0-1-1 on the road at Cincinnati. The Bengals are the only team that the Panthers have ever tied in franchise history.