CHARLOTTE -- The Panthers have named Everette Brown assistant linebackers coach, Ben Jacobs assistant special teams coach, and defensive line coach Sam Mills III has added game management coach responsibilities.
Brown, who attended Beddingfield High School in Wilson, N.C. and went on to star at Florida State, played six seasons in the NFL (2009-14), including two (2009-10) with the Panthers after being selected by the team in the second round of the 2009 NFL Draft. He spent part of the 2018 season as a coaching intern with Carolina after working with the defensive line during training camp as part of the Bill Walsh Minority Coaching Internship.
"It's an exciting transition for me," Brown said. "Being able to be a part of the organization as an intern was a really cool learning experience. Now being on staff full-time, I look forward to contributing to us being successful defensively."
During his playing career, Brown collected 67 tackles, seven sacks, four forced fumbles and one interception. He played in 44 career games with Carolina, San Diego, Dallas and Washington.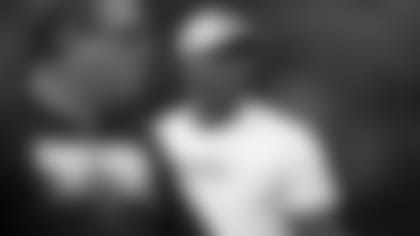 Jacobs makes his coaching debut after concluding an eight-year playing career (2011-18), including his final six seasons (2013-18) with Carolina. A linebacker and key contributor on all four phases of special teams, Jacobs recorded 31 special teams tackles and eight tackles on defense in 73 career games played.
"I've been blessed to have a long career in the NFL as a player, and this was a great opportunity – too big of an opportunity to pass up," Jacobs said. "I know this is what I want to do, and it's being presented to me right now. It was tough to come to terms with not playing anymore, but when we finally made the decision, it felt right."
Jacobs led or tied for the team lead in special teams tackles in two of his seasons (2014 and 2018) with Carolina and helped the Panthers win the NFC Championship and advance to Super Bowl 50 during the 2015 season. In 2017, Jacobs played a significant role on a coverage unit that finished eighth in opponents' punt return average, allowing just 5.9 yards per return. In 2016, Jacobs was part of a kickoff coverage unit that allowed a league-low 18.1 yards per kickoff return and finished fifth in the NFL with an opponents' average drive start of the 23.7-yard line.
Jacobs entered the NFL in 2011 with the Browns as an undrafted free agent out of Fresno State.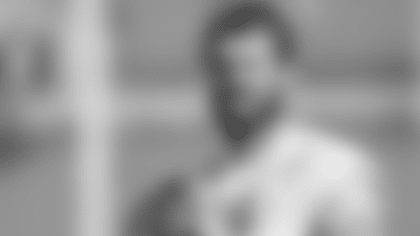 Mills enters his 15th season with Carolina in 2019. He was promoted to defensive line coach during the 2018 season. In his role with game management, Mills will assist head coach Ron Rivera with clock management, replay challenges and other situational football analysis.
"Sam sees the game from a different perspective," Rivera said. "He's very interested in how the league operates, how the game operates. By that I mean he's a guy that pays attention to the rules, he pays attention to replay and he understands time management and score management."
Prior to being named defensive line coach, Mills had worked for eight years as an assistant defensive line coach, helping to guide a unit that was highly productive. Since 2012, no group of defensive linemen has produced more sacks than Carolina's 242.5. In addition to getting to the quarterback, the defensive line has been integral in the Panthers' ability to stop the run as Carolina's rush defense has second overall with 98.5 rushing yards allowed per game since 2012.
During his time working with the defensive line, Mills was part of a coaching staff that led a top-10 defense for four consecutive seasons (2012-15), including a sixth-place finish in 2015 when the Panthers advanced to Super Bowl 50. Mills made his coaching debut with Carolina in 2005.