CHARLOTTE — Adam Thielen could have absolutely had a day off if he wanted a day off.
(Adam Thielen did not particularly want a day off.)
So when the veteran wide receiver was asked to practice on Wednesday instead of taking the vet day he had (grudgingly) become accustomed to, his answer was as quick as it was natural to him.
"Adam Thielen practices Wednesday" didn't become a headline, in part because it's what he's always wanted to do. So he put on full pads and did it because it was both the thing he wanted to do, and also because it was the right thing to do in this situation.
Thielen grinned and shrugged when asked about it, since it seemed so normal for him to work that the not working was the part that seemed unnatural.
"It was just, coach asked if I would be willing to practice. And I said, yeah, let's do it," Thielen replied matter-of-factly when asked about the extra day of work.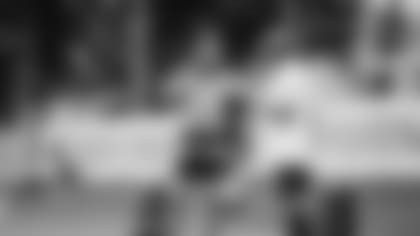 The coach, in this instance, was receivers coach Shawn Jefferson, who called him on Tuesday and asked if he minded.
Vet days are usually doled out in conjunction between the coaching staff and the athletic training department, based on calculations including age, injury status, and workload prior to that particular practice. The assumption going into the week was that Thielen would take the day off as he has the last couple of months, and it was already printed out that way on the internal paperwork.
"It's usually them coming to me and saying, hey, we want you to not practice on Wednesdays and then it's like, all right, and then make the most of it," Thielen said. "And then, coach Jefferson called me on Tuesday and just said, 'Hey, what do you think about practicing tomorrow?' And I said, 'Yeah, let's do it.'"
There were a couple of factors at play. One, they were coming off a long weekend with a few extra days of rest since the Chicago game. When the schedule normalizes again, it's likely that Thielen will get some more load management days in midweek. But when Jefferson asked this particular week — and there's clearly a message being sent, when a coach of a 1-8 team asks its most reliable and productive player to set an example — there was never a hesitation.
"I think that's probably where his mindset is," Thielen replied when asked if Jefferson was sending an unsubtle signal to the rest of the offense. "We didn't even have to talk about it. It was just like, what are your thoughts? And I said, let's do it.
"And that was it because, because, yeah, sometimes you got to put yourself in the fire, and you just got to. Yeah, so that is what it is."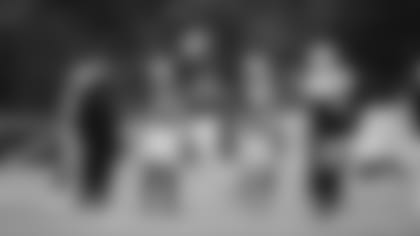 Vet days aren't concessions simply given to the old; they're rewards. If you prove yourself trustworthy, every now and then, you get to leave your pads in your locker and spend the day stretching, wearing a ball cap or a bucket hat instead of a helmet, and taking mental reps.
The 33-year-old wideout hadn't gotten such treatment until he got here because he wasn't conditioned to consider days off as something one would want.
When you work your way into the league as an undrafted rookie from Minnesota State who got to (not had to) spend a year on the practice squad to get the chance, practice reps are a privilege, not a chore. They're precious commodities, not punishments.
"I mean, as a competitor, as an athlete, and especially just kind of how I got to where I am, you don't love the idea of not practicing, not being out there with your guys,' Thielen said. "You know, it's more about just being out there in the fight.
"I mean, if everybody had the day off, let's do it. That's great. But when it's just you, you know, you, sometimes you just want to be out there in the fight."
This is where you point out that Thielen leads the team in all the receiving categories, and it's not particularly close. He has 68 catches for 652 yards and four touchdowns. Rookie Jonathan Mingo has 23 catches for 220 yards, and DJ Chark has 17 for 229 and three scores. He also plays practically every snap, 93 percent of them this season.
If anyone deserves a rest, it's Adam Thielen.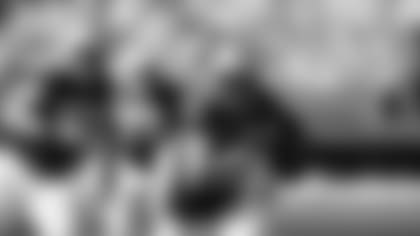 That's why 36-year-old backup quarterback Andy Dalton was genuinely surprised to see Thielen walk out in full pads on Wednesday. It never occurred to him that it would be any other way.
"I asked him if he was sick or if something was wrong," Dalton said with a laugh. "Some people earn the right to get days off, and he definitely earned that. And it's a smart thing to do."
Dalton's also been around long enough to know when a signal's being sent, such that it was hard to miss.
"I think that's part of it, and that's probably a big reason why he was out there," Dalton said. "Everybody knows what it takes for Adam to be ready on game day and all that kind of stuff, and for him to be out there on a Wednesday practice when normally he's not out there, I think it just shows that it's like, hey, this week we're going to put the work in."
Again, the physiological realities dictate that at some point over the next eight weeks, Thielen will resume his previous routine of watching while the rest of them run around.
"You know, you do start to feel a little different on Wednesdays and Thursdays when you're, you know, 11 years into the league," he acknowledged. "So, at the end of the day, it's whatever I can do to help this team perform its best, whatever we can do to help the team win games.
"And if that's me taking Wednesdays off to make sure that I'm fresh and helping out whatever I can do, I think, you know, I'm all for it."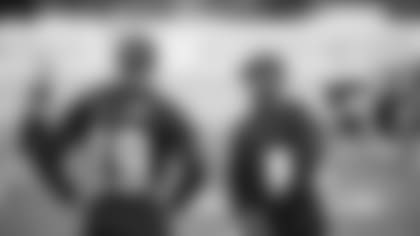 Those first couple of Wednesdays he wasn't practicing, Thielen mostly looked fidgety and bored. He'd stretch with a giant rubber band, he'd chat with whoever was nearby when special teams drills were happening, and then he'd wander a bit before trying to stay close to quarterback Bryce Young and as involved as someone not involved that day possibly can.
"It is an uncomfortable feeling, you know," he admitted. "For so long, you know, Wednesday and Thursday and Friday were my opportunities to really master the game plan, to master what I'm going to do that week, to have a thought process of what I'm going to do in the game," he said. "And so, yeah, when you're not out there for those days, you have to find a new routine. And I think I found a good routine of, I was getting in the huddle, I was hearing the calls. I was, I was standing behind where I would run that play from, and I was actually probably getting more mental reps than I would on a normal day.
"Because on a normal day, you run some plays, you have to take a break, you come out, and you're not really in that next play. So it was allowing me to just really get a lot of really good quality mental reps. And that way, I wasn't getting into the game and being like, oh man, I never heard this play before from Bryce's mouth, or I haven't seen this look. But I had because I got a really good mental rep."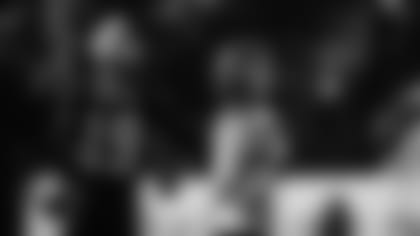 Even when Thielen wasn't practicing, he was putting in a lot of effort.
And it's not that he doesn't understand he's at least approaching the age at which those days "off" will become the norm. He's still getting used to it, still wrapping his mind around the fact he's the guy that gets them.
"I think at the end of the day, practice is an opportunity to prove what you can do and give your coaches, your quarterback, your teammates confidence in what you can do," Thielen said. "But at the end of the day, you know, sometimes you feel a little different on Wednesdays and Thursdays when you get older. And you also don't want to put bad tape out there.
"So, sometimes, you know, you take advantage of the time you do get, eat a little breakfast, and get the body as close to 100 percent as you can get."
At least until someone asks if you'll do a little more, to prove a point.
In which case, the answer is always yes.