CHARLOTTE — The secret formula for the Panthers this year isn't much of a secret, and head coach Matt Rhule doesn't mind saying it out loud.
Rhule made it apparent throughout Monday's press conference that the Panthers needed to change the way they're doing offense, because the current method isn't working. Specifically, he wants to run more often, and take better care of the ball, which should have the downstream effects his quarterback and defense so desperately need after yesterday's overtime loss to the Vikings.
When asked how quarterback Sam Darnold could be effective in his current situation (less-than-ideal pass protection and no Christian McCaffrey), Rhule launched into a statement of intent, a marker put on the table early in the week.
"Sam's not playing well enough; let's start there," Rhule said. "Which means that Sean [Ryan] and Joe [Brady] and me aren't coaching good enough. We're 3-3, all right. There's a lot of teams 3-3, and I think it's starkly clear in front of us what the issues are.
"We turned the ball over twice in our three wins. We turned the ball over eight times in our three losses. Now when I say Sam's not playing well what does that mean? It means the offensive line's not getting it done for him, the running backs aren't getting it done for him; everyone on offense, every receiver, every back, every o-lineman, every tight end, their job is to help our quarterback play well. And we are not getting that done."
That transitioned directly into a conversation about the run game, and Rhule was emphatic, saying Chuba Hubbard's 16 carries for 61 yards yesterday weren't enough. (Hubbard had 24 carries for 101 yards the week before against the Eagles.)
"The shame of the game yesterday when you really go back and watch the game, we ran the ball well, we just have not been committed enough to running it," he said. "And that's going to change, I can tell you right now. You'll see a vastly different look from us moving forward. We're not going to line up and drop back and throw it 40 times a game and think that's going to win the game for us. It hasn't. So there's no McCaffrey, Chuba's showing us he can run the ball at a high level when given enough opportunities.
"So we're going to redefine who we are. We're going to run the football, and we're going to protect our quarterback, and we're not going to turn the ball over anymore. And that's the only way that we're going to win."
Sunday's loss had some bright-line indicators that the Panthers had gotten away from where Rhule wanted them to be. He said he went into the week hoping to run the ball 33 times. They ran it 23 times, including a couple of Darnold scrambles. More specifically, Rhule said his goal is to have 55 or 56 rushing attempts plus completions each week. The Panthers fell well short of that with 38 (Darnold was 17-of-41 passing for 207 yards, with a touchdown and an interception).
They also had a season-low time of possession, holding the ball for just 26 minutes and 34 seconds. Their previous low this season was 29:06 against the Saints, and they had a league-best average of 34:51 going into Sunday's game.
The Vikings held the ball for 37:38 Sunday, including all 4:12 of overtime.
It's not a coincidence that the Vikings were able to move the ball effectively late, because the attrition of such a time of possession advantage became more apparent the longer the game went.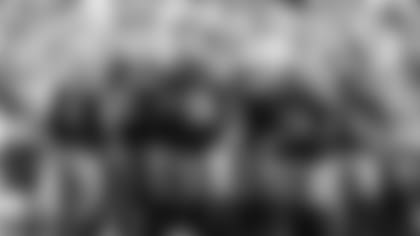 The Panthers were out there for 89 snaps of defense, which is far too many to sustain for a game against a team with a physical offensive line and running game like the Vikings (Dalvin Cook had 29 carries for 140 yards himself).
"Obviously, we want to do that," Rhule said of shortening the time the defense had to be on the field.
They had held the Vikings to field goals on a couple of short-field opportunities early, with just one long drive for a touchdown and 12 points in the first half.
But the chicken-egg issue of how it impacts things comes back to the first priority — giving Darnold a chance to win when things aren't perfect — by not turning the ball over often, or too quickly.
"We've got to give our defense long fields and just play complementary football and have some field position," Rhule said. "I think we can all see when our offense gets into a rhythm, it's at the end of the game two-minute, we get a couple of plays, the tempo wears on people. That's at the end of the game. We need to find a way to be more efficient in the beginning of the game.
"It all goes back to me to protecting the football."
And Rhule made it clear Monday that's the expectation moving forward.