SPARTANBURG – My first training camp has come to an end!
When I came down to Spartanburg I had one thing on my mind: I wanted to get better as a photographer. Since I only started snapping football and entertainment in April of this year, training camp provided me a valuable opportunity for daily reps honing my craft.
We stayed at Wofford for three weeks, which allowed me to learn more about myself as a creative. Seeing my progress as someone who just started in this career has truly been amazing. I've challenged myself to remain open to criticism because iron sharpens iron.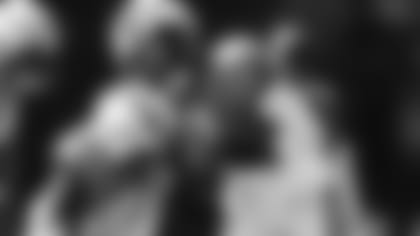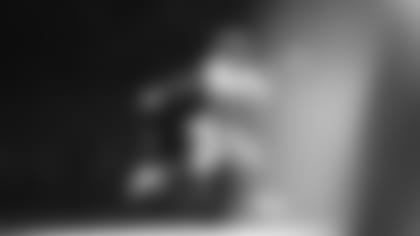 The guys have been great to witness during training camp. They compete every single day and you can SEE the team chemistry. They push each other daily with the one goal of getting better.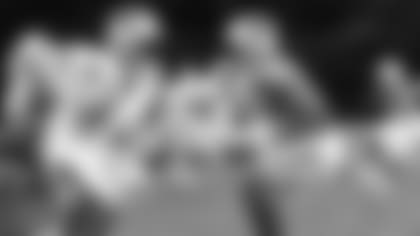 My photo of Keith Taylor Jr. and Derek Wright above shows how true dedication to pushing one another can improve both players. Keith has grown so much as a player, and you can tell he's hungry with every rep he does in practice. In my opinion, he's one player Panther fans should be most excited to see. I used the 70-200 lens to capture the battles of Keith and the WRs as well as the individual drills.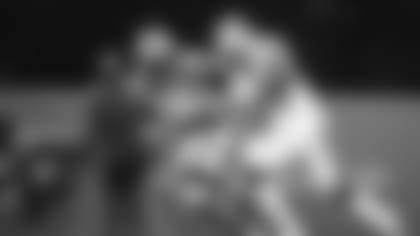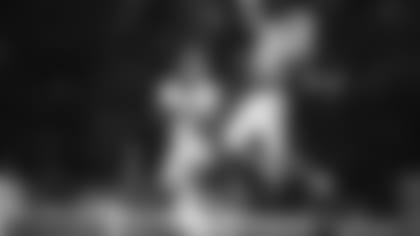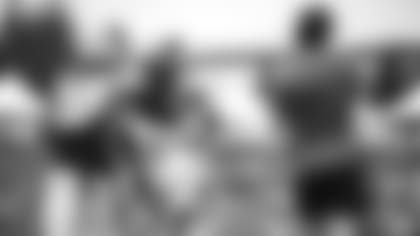 Below, we have back-to-back celebrations from Shaq Thompson and Frankie Luvu. What I enjoy most about training camp is how hard the guys push and compete. Our guys definitely do not like losing.
I had a great angle on Frankie, and my 400mm lens allowed my to get the close up as he ran away from my camera. During a veteran rest day, Shaq set the energy for the defense. This photo showcased a play call he made, helping his teammate get the "sack" on the play.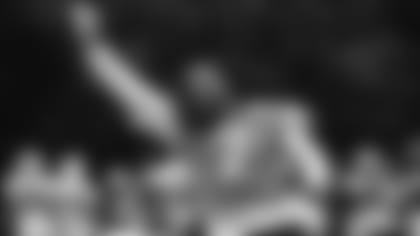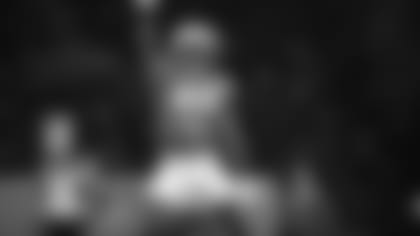 As camp progressed, I wanted to focus on getting emotion. I realize that visual storytelling really comes from the emotions of the players and facial expressions. Whether it's an anticipation of a hit from our defense or a celebration after a great play, the emotion and facial expressions surrounding the moment make for compelling storytelling.
I focused on not being afraid to use the 400 mm lens, and I tried to put myself in a great spot to capture moments.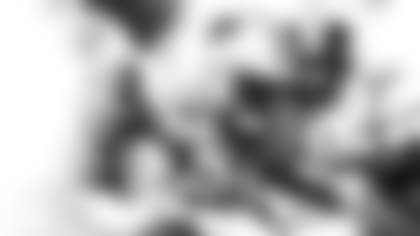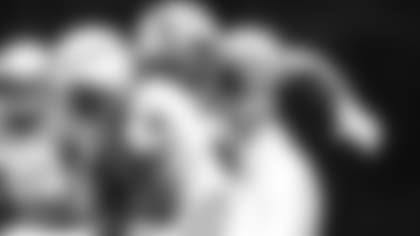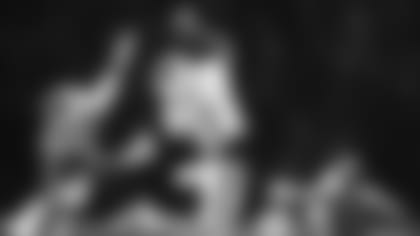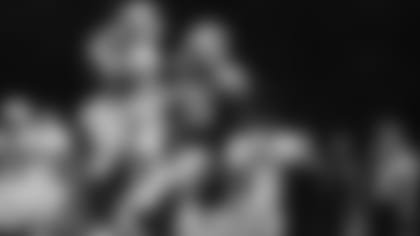 On the last day, I got to cover my first joint practice. Even though my main mission was to cover the 10,000-plus fans who came out for practice, I was also able to capture some action from practice.
Joint practice has a different energy than just regular practice since there was another team we were practicing with.
Tommy Tremble had an amazing play where he caught the ball and ran it for about eight yards, but what I enjoyed most was seeing the details of the body movement and sweat coming off him as the Jets' player made his tackle. I shot this with my 70-200 mm and was impressed it picked up everything.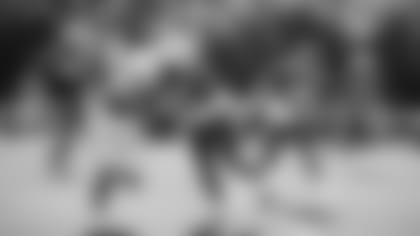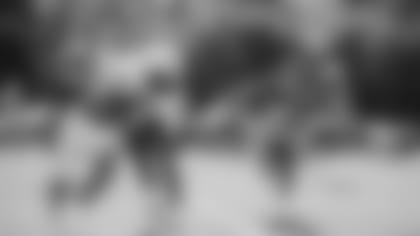 That's it for this My View! Preseason is upon us!