CHARLOTTE - Dr. Jeffrey Kneisl doesn't have many items decorating the walls of his office, but one plaque has remained in its place for years.
A promotion for Keep Pounding bracelets, which included a photo of Panthers legends Sam Mills and Mark Fields underneath two of the white wristbands, was mounted on the plaque alongside an engraved message: "With Grateful Appreciation For Your Support And Dedication To The Keep Pounding Campaign." 
Dr. Kneisl, Chief Surgical Officer for Atrium Health and Marie Claire Marroum Distinguished Chair of Orthopedic Oncology for Levine Cancer Institute, played a role in the formation of the Keep Pounding Fund, which has raised over $4.4 million for cancer research and patient support programs at Atrium Health Levine Cancer Institute and Atrium Health Levine Children's Hospital.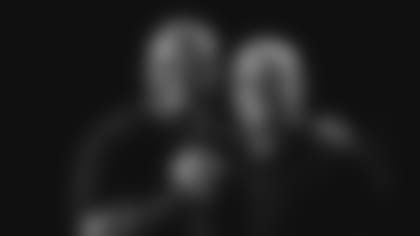 The Keep Pounding Fund was started in 2004, after Mills and Fields were both diagnosed with different forms of cancer, to raise money for research. 
The Keep Pounding Fund's first initiative, which encouraged fans to "Drop the Hammer on Cancer," included the sale of white rubber wristbands that exploded in popularity throughout 2004. 
The white bracelets were inscribed with blue text reading "Keep Pounding" – the message from Mills' inspirational speech given to the Panthers prior to Carolina's playoff game against the Cowboys in the 2003 season.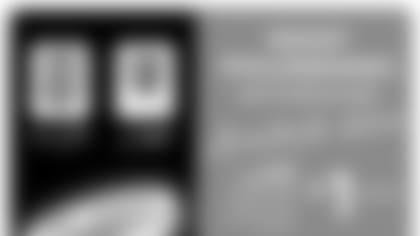 Mills, a legendary Panther on the field who returned an interception for a touchdown for Carolina's first victory as a franchise in 1995, had been fighting intestinal cancer throughout the Panthers' Super Bowl XXXVIII run after he was diagnosed just before the preseason finale in 2003.
Mills had been serving as Carolina's linebackers coach for four seasons before then, and he returned to the locker room before the Panthers-Cowboys game with a message that sparked the franchise's mantra.
"When I found out I had cancer, there were two things I could do: Quit or keep pounding," Mills said. "I'm a fighter. I kept pounding. You're fighters, too. Keep pounding!" 
Mills passed away in 2005 after his cancer battle, but his legacy left an impact that has benefited Atrium Health throughout the years since that speech.
Mills' "Keep Pounding" motto reverberated throughout the Panthers' locker room and pushed them to their first Super Bowl appearance, and the message's movement didn't stop once the pads were off and the games were over.
Shortly after Fields, a linebacker who led the Panthers throughout their Super Bowl run, was diagnosed with Hodgkin's disease before the 2004 season, a group formed to brainstorm fundraising ideas for research.
From Dr. Kneisl's viewpoint, the early days of the Keep Pounding Campaign were focused on the unity between "pounding through the disease" by raising awareness and funding their clinical trials program.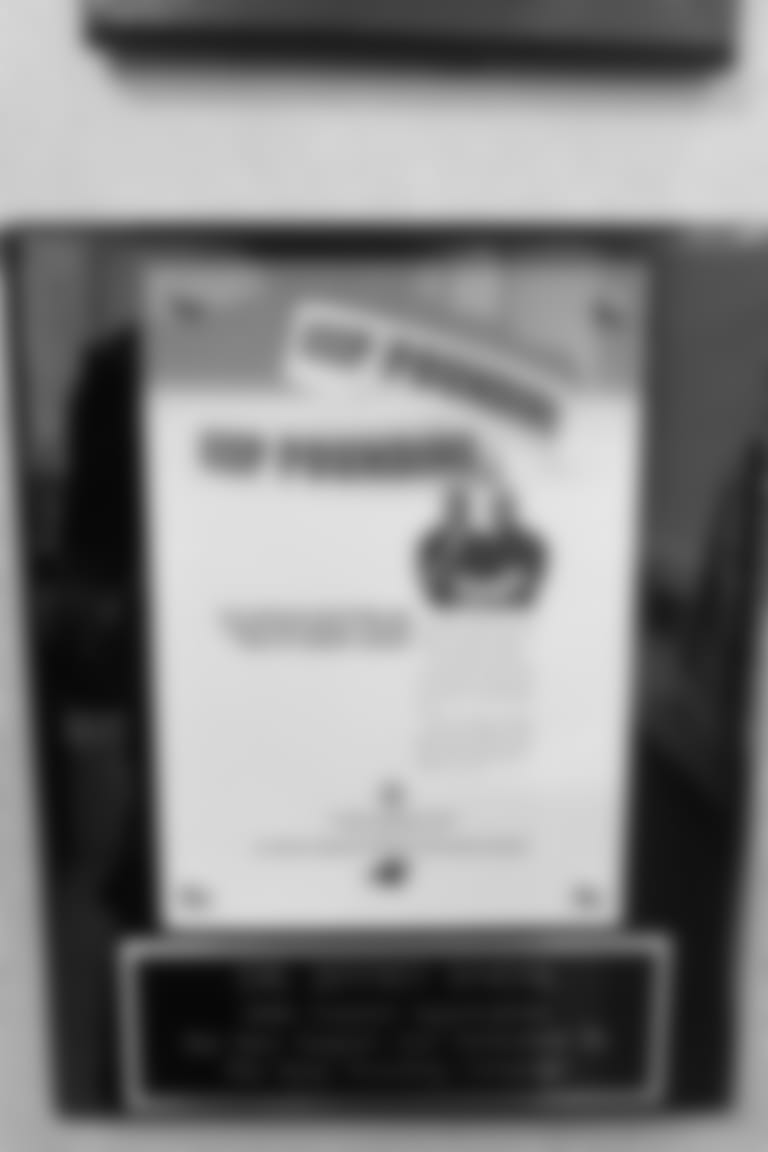 "One of the large points of genesis that really resonated with everyone was we wanted to pound through the disease like Sam talked about," Dr. Kneisl said. "In healthcare, we had to find an avenue to provide novel treatment.
"My memory is this was really one of those fundamental things where we said we're going to press through and try to elevate our clinical trials program. The Keep Pounding Campaign was very fundamental in that."
Scott Kerr was vice president of Atrium Health Foundation when the idea to produce wristbands came up in the summer of 2004, he said. The goal was to sell wristbands by the start of the NFL season, and Kerr said they "scrambled" to find vendors after acquiring funding from sponsors.
But once the details were sorted out, the bracelets became a massive hit. They were sold for $1 at various locations around Charlotte, in the Panthers' store and on the team's website.
"When they first came out, they were a tremendously hot item," Kerr said. "We would stand outside of the stadium and sell them for cash. Lots of people were wearing them. People were giving them, putting them in Christmas stockings. It had been so popular."
Kerr said the campaign brought in $200,000 for the cancer center.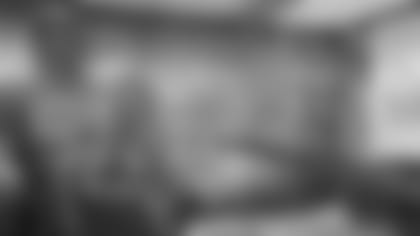 "It was just one of those natural things like, 'Hey, we can both win off of this,'" Dr. Kneisl said. "Because the public loved it, they loved Sam, and they loved the Panthers. The rising tide floated all boats. Everybody won off of that. People around the country would say 'Keep Pounding' when they heard about the Panthers."
The campaign continued past the bracelets. Kerr said they sold 150,000 keychains that included a hammer. Today, the campaign is going strong with many other initiatives, which includes the annual Keep Pounding 5K attended by more than 1,000 runners who have crossed a finish line inside Bank of America Stadium each year since 2010.
The campaign also includes an online memorabilia auction and the option to purchase a "Keep Pounding" license plate in both North Carolina and South Carolina.
"Every time when I'm driving around and I see a Keep Pounding license plate, it's exciting to think about," Kerr said. "Hopefully, in addition to being a motto for the Panthers, people still remember enough about Sam Mills to associate the chant with the fact that it's also being used for a really great cause." 
Thanks to the initiatives, fundraisers and events across almost 20 years, the fund has helped Atrium Health Levine Cancer Institute and Levine Children's Hospital focus on supporting patients, fund novel research studies, and add cutting edge equipment and technology to fight the disease. And, in 2019, the Keep Pounding Family Center, a family and visitor center on the third floor of Levine Cancer Institute, was opened, which included a mural paying tribute to Mills and his "Keep Pounding" mantra. 
Dr. Javier Oesterheld, the vice chair of clinical affairs for Atrium Health Levine Children's and division chief of Levine Children's Cancer and Blood Disorders, said the fund has been an "integral part" of supporting research and care of its patients and survivors. He said Mills' legacy lives on in his work at the hospital.
"I truly believe we have to continue to provide hope and novel therapies to all of the children we treat," Dr. Oesterheld said. "In turn, keep pounding is how I approach my job every day." 
And as Dr. Kneisl reflected on his early work with the Keep Pounding Campaign, he remarked on its longevity and impact.
"It's been among the most durable campaigns that we've had," Dr. Kneisl said. "It's (been) 20 years, and it still raises money."