CHARLOTTE — Sam Mills' impact on the Panthers and the Carolinas remains to this day.
But his impact on a generation of leaders across the NFL continues to grow, as those who worked with him, for him, and even those who were his bosses were struck by his natural ability to lead people.
From general managers and personnel men, to head coaches in the NFL now, the list of those who were influenced by Mills is long, and they all have a story to tell or a lesson they learned from him.
When you put together a 15-year playing career in professional football and six more years as a coach, you interact with many players and coaches. And when you're Sam Mills, the experience is magnified for them.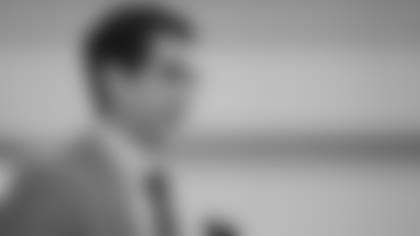 Joe Schoen was still an intern, so he was just doing what he was told.
But he knew immediately he shouldn't have been there.
The head coach sent him into the linebackers room to cut a player during a meeting at camp — in the middle of the meeting. In the middle of a meeting at camp being conducted by Sam Mills.
Now that he's the general manager of the New York Giants, Schoen understands what an inelegant situation it was at the time.
"I mean, I'm just an intern in training camp," Schoen recalled. "I had to cut a guy, George Seifert made me go in during a meeting. Usually you do it in the locker room, or coming off the field. I had to cut a guy out of his meeting. I was just doing my job.
"Sam came up to me after and ragged me a little bit, but said, 'I understand you have to do what you're told to do.' I didn't want to do that, in front of all the players; that had to be embarrassing. I mean, it was Sam Mills. He was in that seat one day as a linebacker, and he was one of the best to ever do it.
"And Sam grabbed me afterward, and he was like, 'I know that wasn't you Joe, don't worry about it.' He was always so positive. Just an unbelievable human being."
Mills' ability to make an uncomfortable situation comfortable was one of the hallmarks of his career as a player and a coach and a person, but his willingness to put his arm around a young intern and keep him from worrying about it was repeated throughout the years.
"He was just this amazing football player, I looked up to him, and when I started at Carolina, he was like an idol to me," Schoen said. "Once I met him, and got to know him, he was one of the nicest guy. Real salt of the earth, was happy to help me with any questions.
"A guy that was as good as he was on the field, he was better off the field. To take in a young scout, any time I had a question, that was special. I always knew he was going to be in the Hall of Fame, and nobody deserves it more."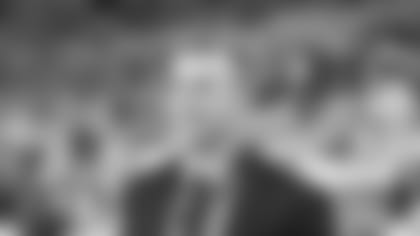 Bills general manager Brandon Beane was a contemporary of Schoen with the Panthers in the late 90s and early 2000s, and like his fellow GM, he remembers the small kindnesses Mills displayed to so many people.
"I mean, I was an intern in PR, and he was Sam Mills," Beane said. "I followed him, going to college in North Carolina, and you're in the office together like, 'That's Sam Mills!'"
And then, realizing he worked a few doors down, that idol became a real person.
As he did with so many, Mills would take the young intern bowling and find common ground in a common activity. It's not the kind of thing he had to do with young co-workers, but he just kept doing them.
"Just a great guy who worried about other people more than himself," Beane said. "Just the nicest, kindest person you would ever meet. And he just loved being around the team. He was always such a funny dude anyway, and he had this dry personality. You didn't always expect it, but he'd say something that's funny as heck, and then you'd see that little wry smile."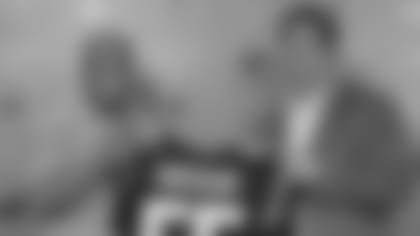 Like Beane, Panthers assistant general manager Dan Morgan was a frequent bowling partner of Mills.
Morgan wasn't bad at the sport when he got here, but said he got better over the years with his help, and they were at a high level — "Low to mid-200s," Morgan said casually.
Even though they spent every working hour together when Mills was Morgan's position coach, they were often together after hours, matching strike for strike.
"Whoever won, just depended on the day," Morgan said. "He was more consistent than I was, but when I got hot, I got hot. I was good at bowling before we started, he gave me pointers, and I got better and better. We were pretty good, but we did it a lot."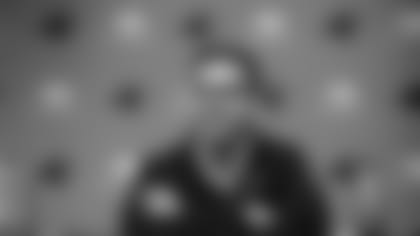 As he's developed his own career as a personnel executive, Morgan leans back on the many lessons Mills taught him about the sport.
And while Mills went immediately from playing to a year in personnel before transitioning to the coaching staff, Morgan took a couple of years away after injuries cut short his own playing career. After a gap to consider his next steps, Morgan said he got back in the game for the same reasons that kept Mills around.
"I just think he had an intense love for the game," Morgan said. "He legitimately loved the game. And everything that came along with it. Even when he got sick, he was around the building every single day. He still lifted weights every day. I just think it was a part of who he was as a man, and I think he just loved being around the game and all the guys.
"He was never going to not be in football. He had that quiet intensity about him; I could really never see him doing insurance or anything like that. He needed something that he loved and kept him engaged."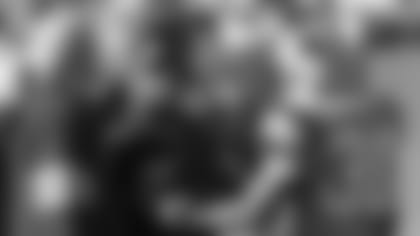 For former Panthers head coach John Fox, Mills was an unknown commodity, and it took a moment for him to realize the relationship would work.
They hadn't previously crossed paths, but when he took the Carolina job, Mills was one of the few existing staffers Fox kept (along with his son Sam Mills III). But even that wasn't as simple as it seemed.
Fox was bringing Jack Del Rio in as his defensive coordinator, and Del Rio had played and coached linebackers as well.
The tension wasn't personal, but Fox wasn't sure how it would work until he got to know Mills.
"Being a position coach in that situation is not easy, unless you're an exceptionally good person," Fox said. "Egos can get in the way, when the guy in charge of you also coached your position.
"As time went on, it made me appreciate Sam that much more as a man because of the way he handled it with such class. The one thing that Sam Mills was as a player and a coach, and a person was class. It was never difficult; it was never awkward. I explained to him that it wasn't going to be a day at the beach, not because of Jack as a person, but because of the dynamic. But he handled it like a true professional."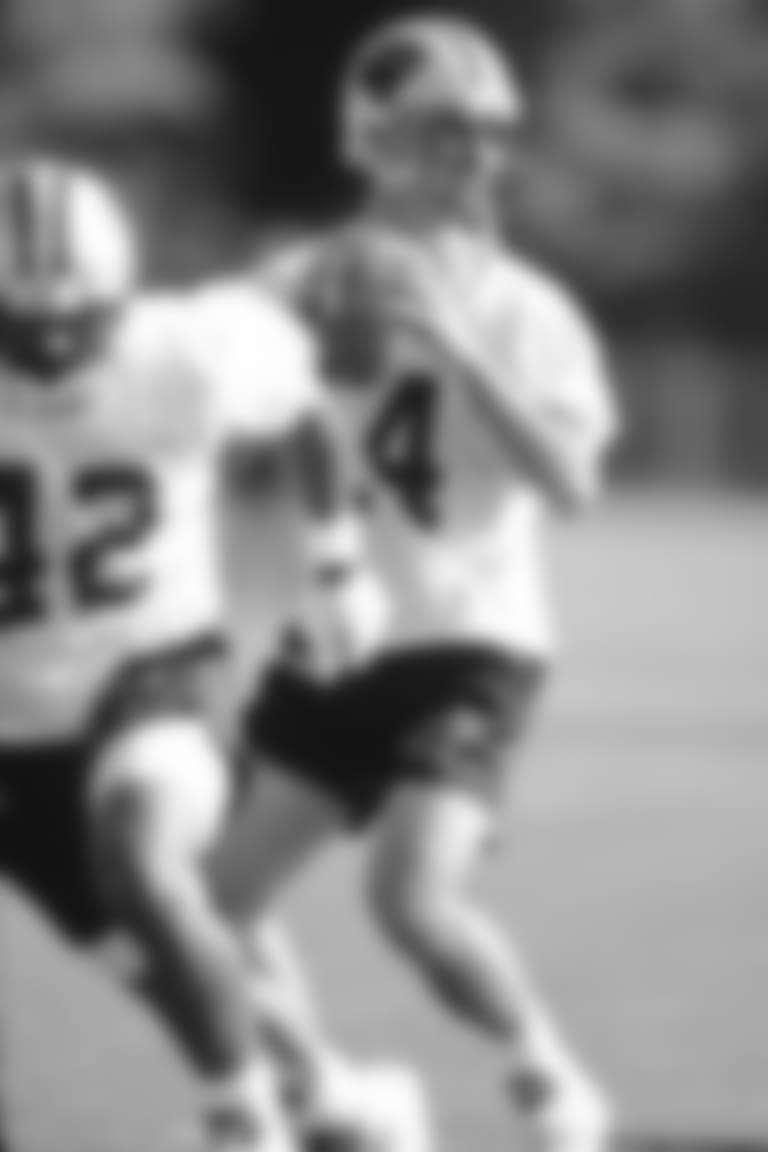 Colts head coach Frank Reich learned about a similar dynamic as a short-time teammate.
He and Mills signed with the Panthers in 1995 to be leaders for an expansion team.
Mills was still playing at a Pro Bowl level with the Saints when he signed, while Reich was a long-term backup who was known to general manager Bill Polian from his days with the Bills.
But Reich was effectively a placeholder for rookie Kerry Collins, so his run with the Panthers lasted just one season.
"I was with Sam for one year, but he made an impact on me in a short time," Reich said. "What I would say about meeting Sam, after playing against him, he just had this undeniable presence about him. When he walked in a room, you felt him in the room. Whether it was a meeting room or on the field, you knew he was there.
"Even though his stature was smaller, he was a man among men. He was that kind of person and leader. I knew he was a great player and had heard things about him as a teammate and a leader. But those kinds of things you don't really appreciate until you feel it and see it firsthand. That's just the way Sam was."
Those lessons stuck with Reich, through his own journey from playing into coaching, and he worked to follow that example.
And as he considers the job he does now as a head coach, there are things he remembers distinctly about being Mills' teammate he applies to his job.
"As a person, he had this unique combination of confidence and humility," Reich said. "He had great confidence as a player and person, but also this great humility. It was evident that he wore both of those so well. When you can manage to be strong in both of those areas, confidence and humility, I just think that's a big deal. That's a special it factor. A few guys have it, and he was definitely one.
"Sam could have gone into any field he wanted, and he would have been the CEO, he would have been the boss. Because of some of those things like confidence and humility. He just had so much integrity, so much of an ability to connect with people; he was so authentic, so genuine, but also a fierce competitor. He was a winner. That's probably what really makes him distinct. He had all those traits to help him connect, he was very relational, but he was an absolutely fierce competitor that was going to work as hard as anyone to get the job done.
"He was not only a great player himself, but that was evident, in that one year. What else he did, like all great leaders, he elevated our whole team. that's what I think made him special, one of the key things that made him special."
View photos of Sam Mills during his time as a player and coach with Carolina.