CHARLOTTE — As Sam Mills stands on the doorstep of football immortality, it's a little strange to consider that his journey to the Pro Football Hall of Fame almost never began.
But for a player who defied odds at every turn and proved doubters wrong throughout his life and football career, it almost seems appropriate that he got his true start in pro football in the USFL, a league that spent three years trying to prove it belonged before creating a lasting legacy in the sport.
And yet, Mills himself wasn't sure at first he wanted to take that step.
Mills had been cut by the Browns after a solid showing in training camp in 1981. A trip to camp with the CFL's Toronto Argonauts ended the same way the following year. It was reasonable to believe another chance wasn't going to come.
So caught between a dream and a young and growing family, Mills had taken a job teaching photography and shop classes at East Orange High School in his native New Jersey. That gave him pause, even when he had an offer to make money playing football for the Philadelphia Stars in the upstart league.
"Definitely for Sam, it was his last shot," Stars general manager Carl Peterson said. "Thank goodness he took it."
At the urging of former Browns coach Sam Rutigliano, who had cut Mills the year before, Peterson invited the 5-foot-9 linebacker to a hastily convened tryout at Penn Charter High School. Mills' dimensions come up in every story about him, because he was far from what football coaches considered the prerequisite physical dimensions. But there was also something about Mills that made an impression on everyone he encountered.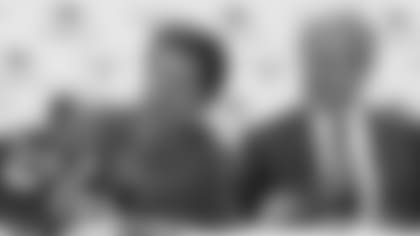 "We knew he was short, we didn't know he was that short," laughed Peterson, who would later become GM of the Chiefs. "When we were building the USFL from scratch, a lot of our work was based on connections we had in football, and recommendations. When Rutigliano called me, he told me he still wasn't sure why he had cut him the year before, but he strongly recommended we sign him.
"And I remember clearly him telling me, 'Don't cut this guy until you see him in full pads and he hits somebody.'"
As with many things USFL, there was an improvised and on-the-fly quality to that tryout. After watching players on the field, hasty evaluations and negotiations were convened on the sidelines inside a van that belonged to assistant coach Joe Pendry (who would go on to become the Panthers' first offensive coordinator). The van had swiveling captain's chairs up front to allow for a makeshift meeting space.
Terry Bradway was on the field and in that van, and remembers offering Mills on the spot.
"From day one, he showed up and showed out," said Bradway, a former GM with the Jets and now a personnel consultant with the Panthers. "He showed he could play with anyone."
Then, he just had to decide if he wanted to play.
Two months passed between the offer and the Mills accepting the contract which would change his life and the lives of so many others. Memories vary over contract details from 30 years ago, but if he was going to play professional football, it was going to be for around $25,000, an amount that made considerations of a stable job at a public school a real one.
"I think if there was hesitance on his part, it was more about the league itself than whether he wanted to play," his wife Melanie Mills said. "Sam never doubted that he could play, he never doubted he belonged, but there probably was some concern that it might impact the chance to get in another NFL camp some day."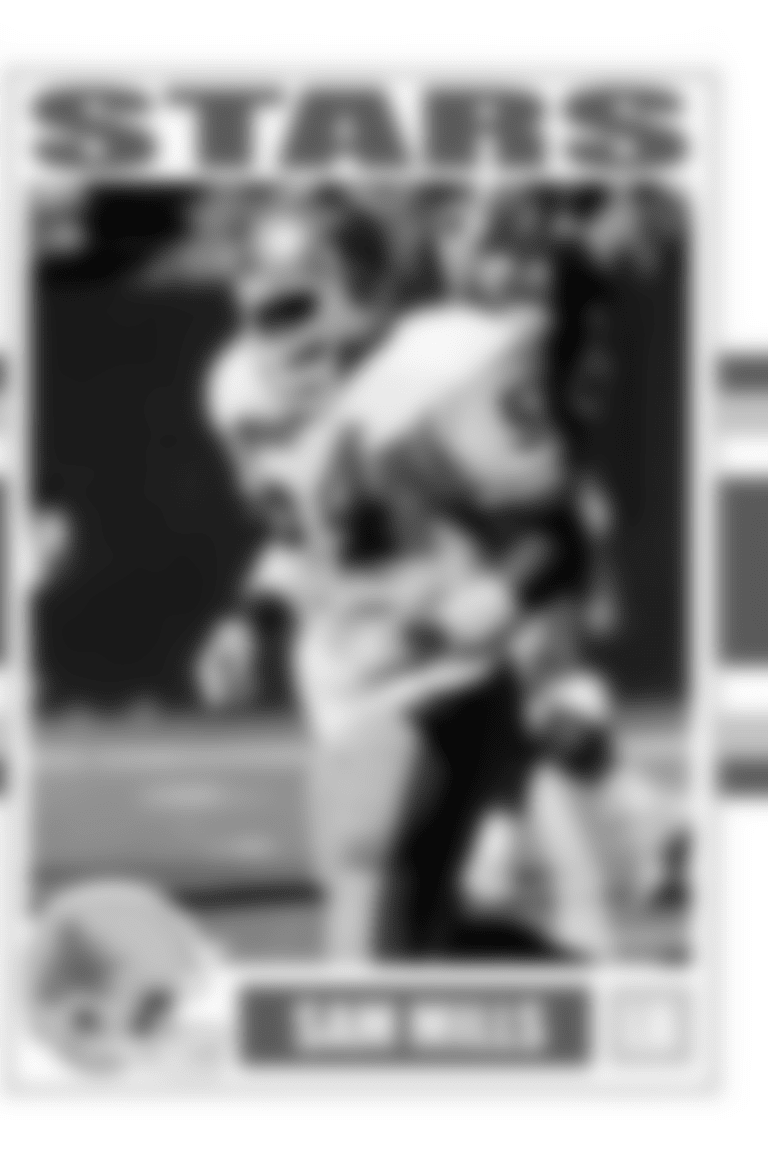 But Mills took a shot on the USFL. And as he did so many times, he made the most of it.
The Stars were the league's signature team, appearing in all three championship games and winning two titles. They were led by their defense, built around that too-short linebacker. Their original coach, George Perles, was as skeptical as many coaches. But he left before the first season for the more-stable head coaching job at Michigan State and was replaced by Jim Mora, who also had to be convinced. Defensive coordinator Vince Tobin championed Mills throughout the process, once telling Mora that if he wanted to cut Mills, he might as well clear the decks at the linebacker position and start over, since Mills was the best one on the roster.
When the season began, Mills began to prove it, over and over.
"Once we played the first few games, you could tell there was obviously nobody like him," Peterson said. "The production and the stats were there in every game. When we talk about Sam, we talk about what a great leader he was, and we thought then he'd be a hell of a coach.
"But after four or five games, we knew we had something special on the field."
Bradway recalled an early game against the New Jersey Generals, who were led by running back Herschel Walker. In a key situation, it became almost a one-on-one drill.
"It was third-and-1, Herschel takes it off tackle, Sam steps into the hole and nails him," Bradway said. "Fourth-and-1, same play, same result.
"At that point, you knew this guy could play in any league. He had it all. The explosion, the intensity, he was really smart, could diagnose anything. He had the respect of everyone. The way he played the game, how he handled himself, you knew it was special."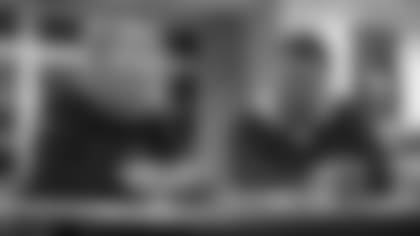 Bradway, who has spent a lifetime in the game, put Mills in a select category of truly special players he was ever around, including Hall of Famers Curtis Martin and Tony Gonzalez.
Likewise, Mora, who took some convincing, became a convert.
Mora has called Mills "the greatest player I ever coached," and from a guy who coached Peyton Manning, that's high praise.
Quarterback Bobby Hebert, whose Michigan Panthers beat the Stars in the first USFL title game — and who would go onto play alongside Mills in New Orleans — said Mills was the best defensive player in the league. That league also included a guy named Reggie White.
As an opponent and later as a teammate on a Saints team that included Hall of Famer Rickey Jackson, Mills had a way of standing out.
"He looked little, but he got big in pass coverage," Hebert said. "You couldn't move him, and as he became older, he just became more and more disciplined.
"He also led every team he was on, and he led by example. He wasn't a yap-yap-yap guy, and we had some of those, but he was the quarterback of that defense."
You could see that on film.
Joel Patten, now a college scout for the Panthers, started at left tackle all three years in the USFL (for the Washington Federals and Orlando Renegades). He said there was an awareness of Mills every time you turned on the tape.
"You had to know where he was at all times," Patten said. "He was a guy who can change the game, so you had to game-plan around him."
Then again, Patten had a sneak preview of those films. He was in camp with the Browns in 1981, so he got to see the too-short rookie from Montclair State up close. Or more accurately, hear him.
"Every day on the practice field, you would hear these loud collisions," Patten said. "Back in those days, some of the veteran offensive and defensive lineman had what they'd call a 'brother-in-law' arrangement, where you weren't exactly killing each other in practice. But Sam only knew one speed, and he was out there crushing everybody. There were times when people would ask him to calm down, and you'd see that little smile, he always had that same demeanor.
"He was a great linebacker, but more importantly, he had great character. He never changed. He always kept going."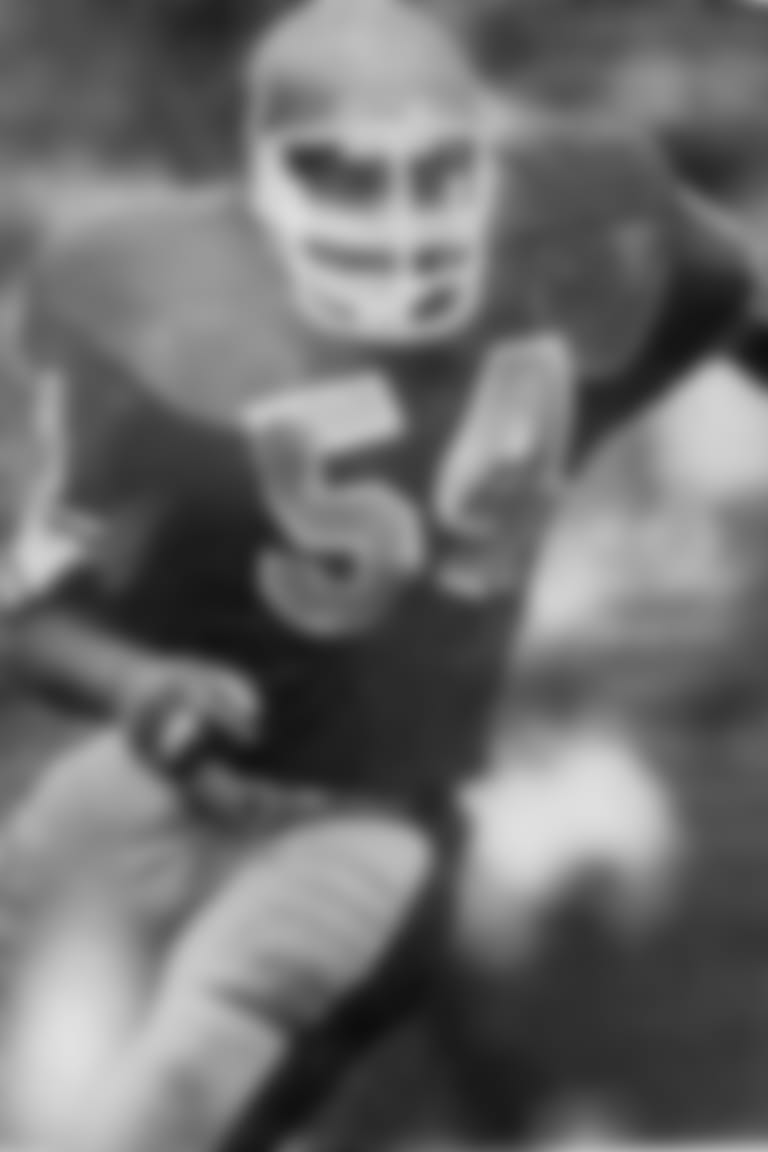 But after three years, the USFL disintegrated after its move to the fall, a myopic challenge to the NFL that was at least premature, and probably unwise. So many of its players and coaches, however, would go on to great things.
When Mills is inducted into the Pro Football Hall of Fame in a few weeks, he'll be the fifth former USFL player to be honored in Canton — joining Jim Kelly, Steve Young, Gary Zimmerman, and White — along with coaches and personnel men including former Panthers GM Bill Polian, Marv Levy, George Allen, and Sid Gillman.
Mora would gather up a number of his Stars players and take them to New Orleans, with Mills at the middle of it all.
There, a franchise that hadn't had a winning season in 19 years made its first four playoff appearances, building one of the NFL's top defenses. Then, Mills would come to Carolina, where he helped make history on the field for the expansion team, and became an inspiration as a coach.
With all of that, it's hard to imagine that it almost never happened.
The USFL was willing to take a chance on Sam Mills when no one else would. Mills was willing to take a chance on the USFL when a steady job with benefits might have been the safer play.
The result was a career built, and a lot of football futures changed — because of the player Sam Mills was and the leader he became.
"There are people that make an impact in your life," Peterson said. "Sam was one of those."
Peterson's far from the only one who can say that.
View photos of Sam Mills during his time as a player and coach with Carolina.