CHARLOTTE - Sunday's Panthers' win over the Buccaneers was such an exciting game to shoot — offense and defense were both clicking, and the energy on the field and sidelines was high the entire day.
On defense, the player that was seemingly everywhere was Shaq Thompson .
I didn't realize it at the time, but once I started editing afterward, I noticed he was in most of the defensive photos.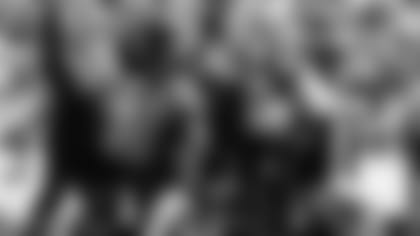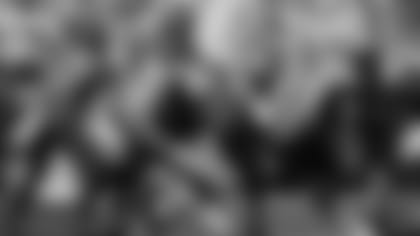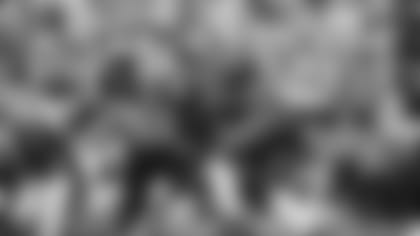 Brian Burns finally got the sack he's long wanted on Tom Brady. The referee blocked my shot of the actual play, but I was able to capture the celebration in a burst.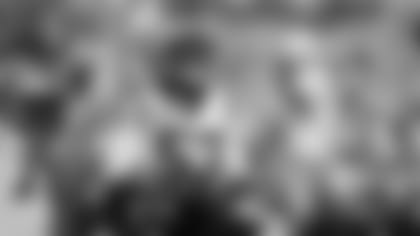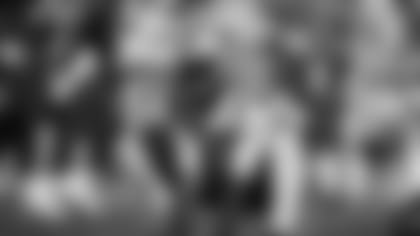 Offensively, I was in the right spot this game on every touchdown the Panthers scored. The toe-tapping touchdown by DJ Moore was probably my best photo this season. I shot that from the Panthers' sideline with a 70-200mm lens.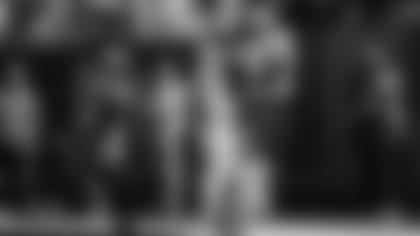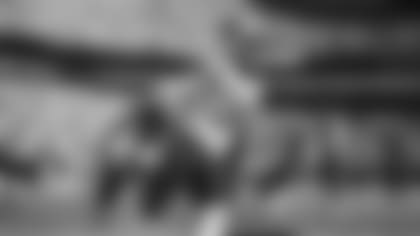 And Tommy Tremble's score was shot with a 400mm lens from the endzone. In hindsight, I wish I had used the 70-200mm because it was tight. I did get blocked on some of the celebration, but I kept following Tremble, so I was able to caption his interaction with PJ Walker.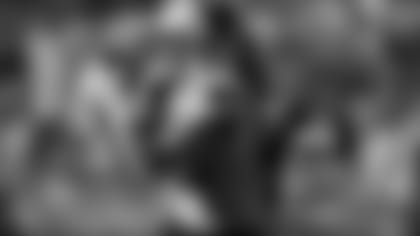 Postgame was a little chaotic because there was so much we needed to capture.
I followed interim coach Steve Wilks to get his interaction with Bucs head coach Todd Bowles.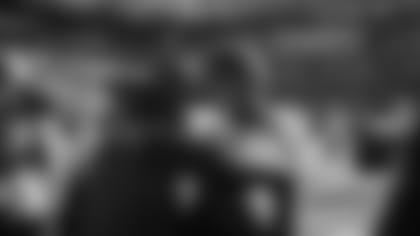 After that, I went to the tunnel to get some player celebrations. Then I ran to the locker room to capture more celebrations. Unfortunately, I was late to the party, so I couldn't get a spot in front of coach Wilks and the team, so I stood on a chair and got wide shots of the speeches and celebrations.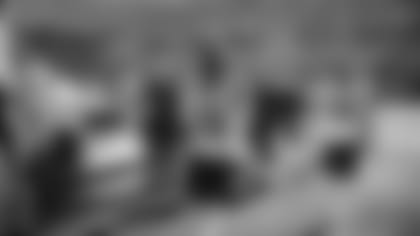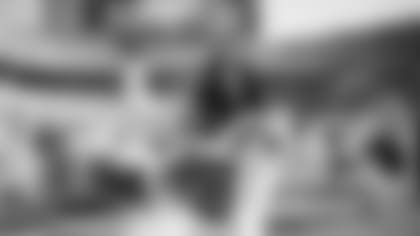 This game was full of excitement, because we had so much good stuff to cover. The win really felt like a rebirth of the team. You could genuinely feel the love and support within the locker room and on the sidelines.