Coming from New York, where most games start to get cold toward the end of October, I was used to photographing players in colder environments. So it was a change for me when I came to Carolina, where most home games remain relatively warm throughout the season.
When I saw this game scheduled for mid-December, I knew it would be a cold one. Plus, it was a night game.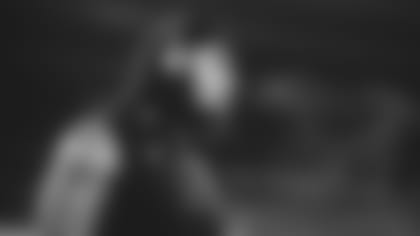 I usually try to prepare myself mentally and physically for games like this. Things such as cold hands and cold feet are a given, but more than anything, I have to prepare my equipment for this type of environment. Packing a few extra batteries and camera covers are important because you never know what the cold can do to your camera.
There was no indication of snow going into the game, but being that it's Green Bay late in December, you never really know.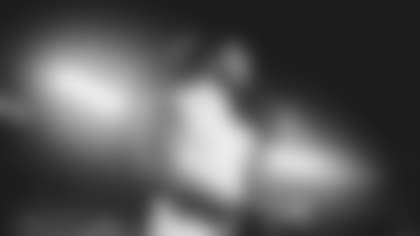 For cold games such as this one, my favorite moments to capture are pregame. You'll have some guys that come out in short sleeves and shorts, trying to acclimate themselves to the cold before kickoff. On the other hand, you have guys that come out bundled up and trying to stay warm before they have to take the field. But my favorite thing to capture is the smoke that comes from players when they take deep breaths or gasp for air. This brings a unique feel to photos that you don't normally get if you aren't shooting in colder environments.
The Green Bay fan base is most likely used to these types of photos, but for Panthers fans, this is a unique aesthetic that only happens when you add the chill.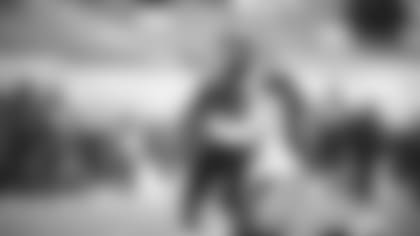 Outside of the cold, there were a couple of special moments that really stood out. The first was DJ Moore and Robby Anderson both topping 1,000 receiving yards for the season. The accomplishment helps show the dedication and hard work they've put in all year.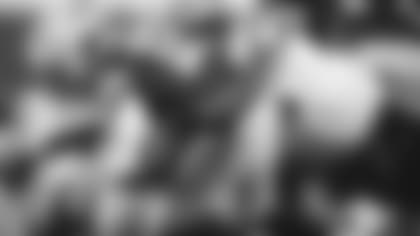 The second moment that stood out to me was 2020 first-round pick Derrick Brown getting his first NFL sack. As he admitted, "It took a while," but he was able to end the game with two sacks on a future Hall of Famer in a legendary stadium. I'm sure that was definitely worth the wait.
View the best behind-the-scenes photos of the Panthers at Lambeau Field in Week 15.