One by one, each position group began emerging from the Panthers locker room on Sunday. The offense came out and walked to the mouth of the tunnel, still in shadow, waiting for a breakdown by quarterback Will Grier before running out onto the field. As they waited for everyone to join the huddle, tight end Greg Olsen got my attention and asked if I would take a photo of him with his family on the sideline.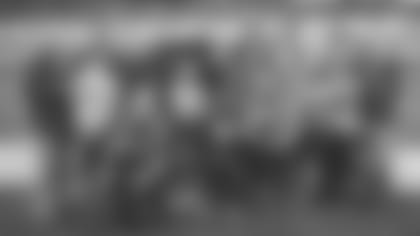 Olsen's family rolled deep on the sideline, from immediate to extended, they kept coming and coming. After the final group photo was taken, Olsen gave a hug to his wife, Kara, and as they pulled out of the hug, she was visibly upset. I looked over to Olsen's mom, who was also starting to cry. It was then that I felt that perhaps this was Olsen's final game.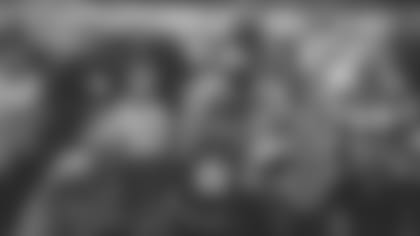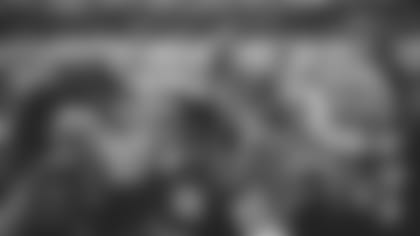 I decided to stay on him as much as possible during the game to get everything of what could possibly be his final outing at Bank of America Stadium.
Almost every player and coach who crossed paths with Olsen stopped and reached for a hug. The hugs lingered a little longer than the usual game day embraces, seeming to mean a little more. To be completely honest, the thought of it being Olsen's final game stirred up sadness. For a player to leave on their own terms is not always a given, so if he was able to choose when he made his exit, then that is something to be happy about. Selfishly, though, he has been one of my favorite players to cover. The reality that he might not be around for another season made it feel like there was already an Olsen-sized hole on the team.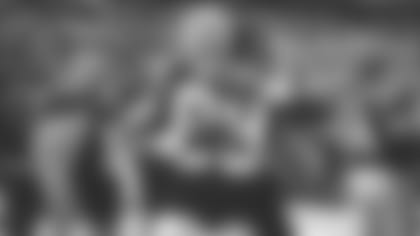 The most poignant moments from the game started around the two-minute warning in the second half. A graphic was displayed on the big screen of Olsen's career stats. Fans started cheering, at which point Olsen turned to the fans from the bench and waved.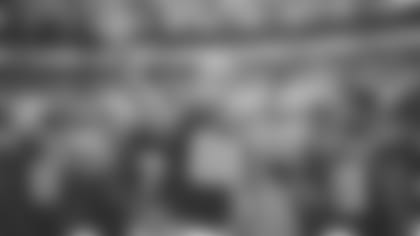 Olsen then made his way to the sideline and stood next to his longtime tight ends coach, Pete Hoener. Olsen embraced Hoener, thanking him for everything. These were my favorite moments from the day, knowing how special this relationship has been for both of these men.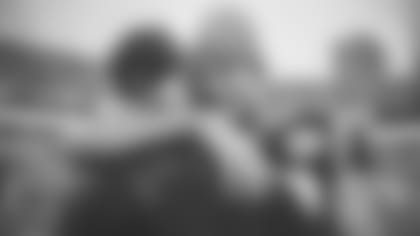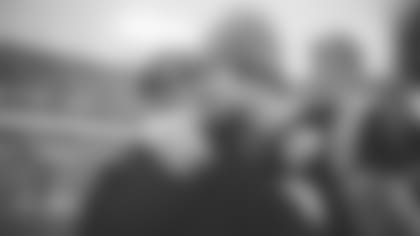 After the game was over I stayed on Olsen, documenting his final moments from the day. In my opinion, the time between the clock hitting 0:00 and the locker room breakdown usually lends itself to special images. Such is the case when Hoener joined Olsen as they entered the tunnel and Olsen draped an arm over Hoener's shoulder.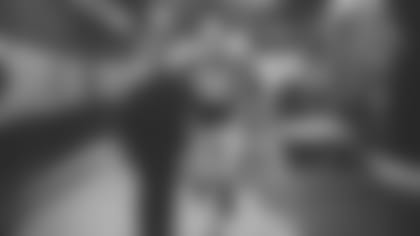 Once inside the locker room, a game ball was given to running back Christian McCaffrey for his record breaking performance, and one to team physician, Dr. Robert Heyer, marking the end of his career that has spanned the entirety of the Panthers organization. After the game balls were handed out, defensive tackle Gerald McCoy spoke up and recognized Olsen and all he has accomplished.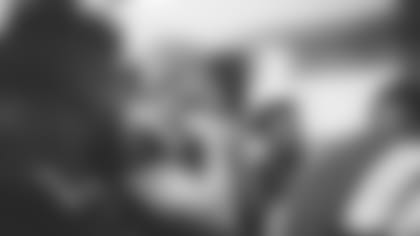 The finality of the day came when Olsen went to his locker. He sat facing his stall, still donning full uniform and his signature New Era "88" Panther-blue beanie draped over his head. His whole body seemed to be unloading the weight of the past thirteen seasons.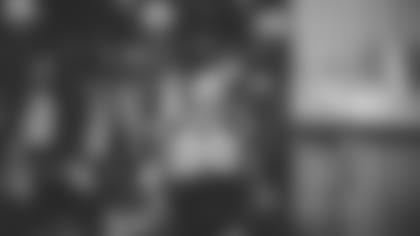 It is difficult to sum up everything that makes a player and a man like Olsen so special in one article. If he just played his final game it is bittersweet to see him go. However, seeing how the entire team rallied around him in such a positive, loving way as they said their goodbyes makes me hopeful that even if we don't see him on the football field next season, he will maintain a presence that will fill the Olsen-sized hole we thought he might leave behind.