If you've followed Panthers' photography the past few years, you may have noticed a change to the pregame intro look in 2020. The home team tunnel received a much-needed makeover this offseason.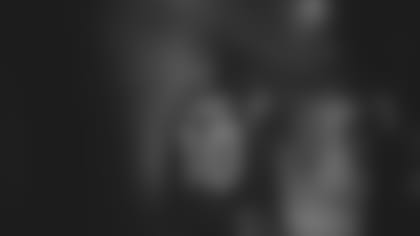 With new wall graphics, heavy fog, and flashing LED lights, the changes have made for some really unique intro shots.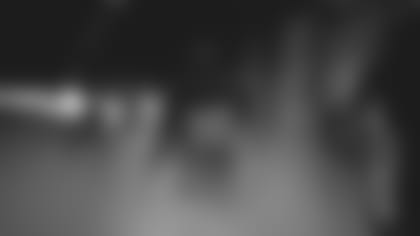 The flashing LEDs and low-lying fog create a vibe you won't find anywhere else. The players walk out to loud music and alternating blue flashing lights from above.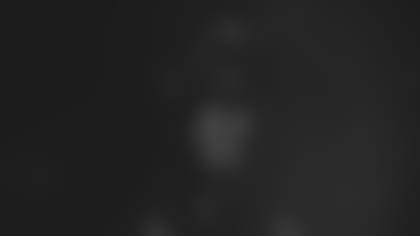 Depending on when I choose to fire my camera, I may get a player fully silhouetted, illuminated in blue light, or with heavy shadows on the face creating my personal favorite — a "faceless player" effect.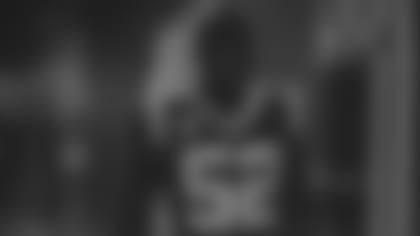 With the absence of white light, I have to time the LEDs to capture the perfect moment. I patiently wait until the blue light hits a player walking through the tunnel, then fire off a few frames. Flashing lights plus heavy smoke can sometimes be a nightmare for focusing.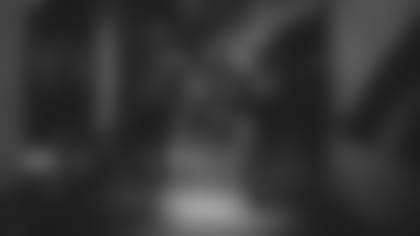 Patience and timing are key to capturing the perfect shot during the pregame tunnel walk.
View behind-the-scenes photos from Thursday Night Football in Bank of America Stadium.