It is often said that two factors go into the making of a good photo: preparation and luck. The benefit of having two photographers, Brandon Todd and myself, on the field is that regardless of where the action happens, we have the field covered. That places a check beside preparation. As far as luck is concerned, a perfect example of that is the two touchdowns by wide receiver Curtis Samuel during Sunday's game against the Buccaneers.
For Samuel's first touchdown, luck was not on my side as I found myself on the far end of the action. However, Brandon was perfectly positioned to capture Samuel's touchdown and celebration. Here is how Brandon describes capturing the sequence.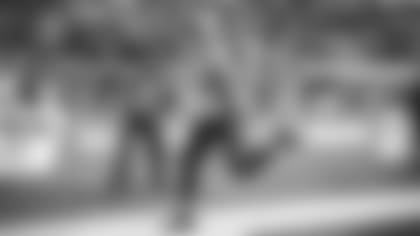 Samuel's first touchdown came courtesy of a jet sweep that ended right in front of me. He bolted into the end zone which sparked an exuberant celebration from the third-year wideout.
Paying homage to the native Charlotte musician DaBaby, Curtis broke out some dance moves made famous by the rapper.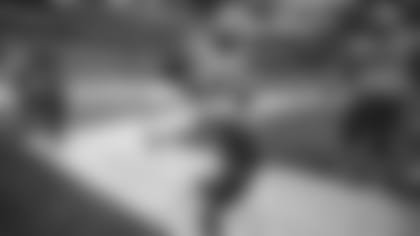 The celebration ended with him being propelled in the air by offensive lineman Greg Van Roten.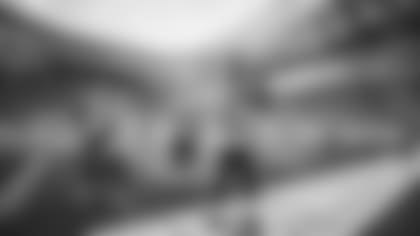 Moments before the play I contemplated moving to the opposite side of the end zone in hopes of getting a better shot. Luckily, I stayed put and was able to capture this amazing moment. This is a prime example of being in the right place at the right time.
Luck eventually found me (it's Melissa again) for Samuel's electric second touchdown in the third quarter as I had a front row seat in the end zone. I had a firm grip on my 70-200mm lens, the focal length sitting around 135 so I could quickly zoom out or in, depending on how close the action was.
As quarterback Kyle Allen's pass made its way toward an airborne Samuel, not even Buccaneers cornerback Carlton Davis, III, could prevent the ball from reaching Samuel's grasp as he fell into the end zone for a spectacular touchdown.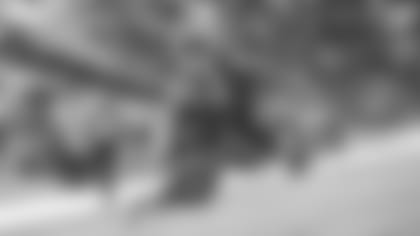 It was such an incredible catch that Samuel himself displayed facial expressions of disbelief.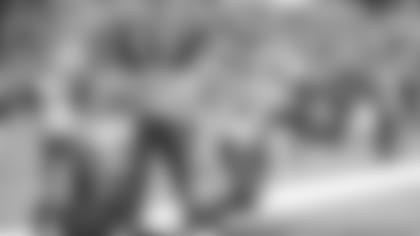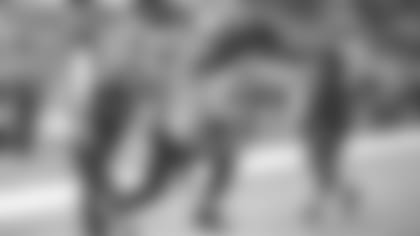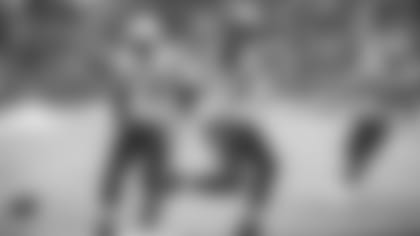 As he ran down the length of the end zone, eyes wide and mouth even wider, he placed his hands on his helmet and looked like he was recreating the famous painting "The Scream" by Vincent Van Gogh.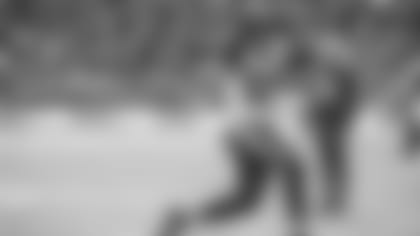 Samuel kept running until he was met with fellow wide receiver DJ Moore for an enthusiastic body bump and then fell to the ground. The entire display was as amusing as it was entertaining. I was laughing a bit to myself behind the camera as I was firing off frame after frame. This has been my favorite touchdown so far this season and I feel fortunate to not only have been prepared, but also to have had the right amount of luck sprinkled in.