Sunday's snow game at historic Lambeau Field provided a cornucopia of spectacular imagery. From photo to video to simply witnessing it with your own eyes, it was a visual feast. At one point during the fourth quarter, in the moments right before one of the Panthers' offensive drives, I pulled my face away from my camera and observed the moment. Packers fans were roaring, bright white snow was pouring down from a black sky, a historic stadium was the background and it felt surreal to be present at that moment, to be included in such an incredible scene.
During most of the game, I found myself alongside one of our team videographers, Connor Harrison. To mix things up a bit, I thought it would be fun to add Connor's perspective and some of the excellent video footage he shot during Sunday's game.
For me, the first visual spectacle was the walk from the visitor's locker room to the field itself. A steep set of green carpeted steps led down to a long, narrow hallway with pale yellow walls.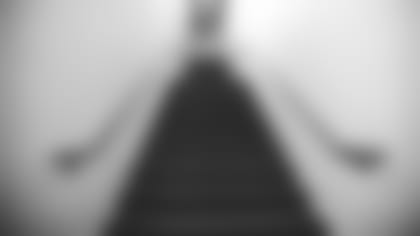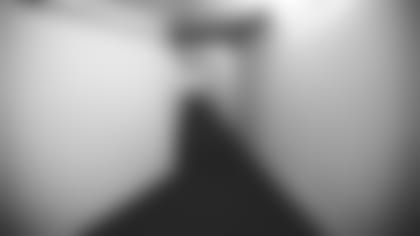 The width of the hallway was barely that of an offensive lineman's shoulders. Once players reach the end, they are met with open air and concrete walls holding back faithful, and incredibly friendly Packers fans.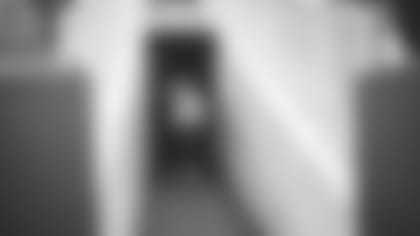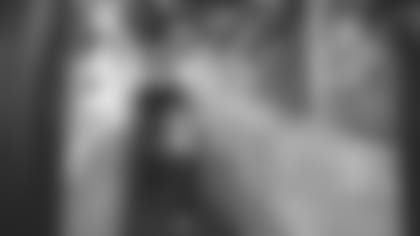 CH: When players first stepped out onto Lambeau field, you couldn't tell who's played there before, and who hasn't - because everyone had the same look on their face. The kind of look you would see at the world's most historic museums and attractions. A look of wonder, curiosity, and excitement. While I was filming players make the walk from the historic visitors tunnel all the way to the field, one player caught my attention through my lens: Kyle Allen. From his first step out of the tunnel and onto the field, I could just see the excitement in him begin to rise. I could see the curiosity of his mind begin to wonder and the thoughts of how many legends and stories were made in this exact same stadium. Even hours later during full team warmups, with his helmet strapped on and his shoulder pads tightened, his excitement and curiosity remained.
MMR: Once out on the field, I was looking for ways to illustrate the frigid temperatures by finding players who were bold enough to sport bare arms and the sight of their breath as they exhaled. A frame I had in the back of my mind and was hoping would happen, was to find a player with steam rising off their head after removing their helmet. (That would come later.)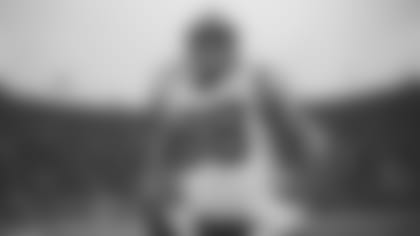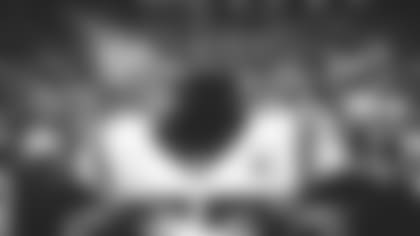 MMR: The snow started in the first quarter and looked more like faint white particles floating in the air, not quite heavy enough to fall. I remember looking over to Charlotte Observer staff photographer, Jeff Siner, at one point and giving a motion that asked "Is it snowing or not?" A midwestern native and no stranger to tons of snow, Siner excitedly replied "Let it come down!" Suffice it to say, every photographer on the field that night was willing to risk getting even colder for the chance to find ourselves documenting a snow game.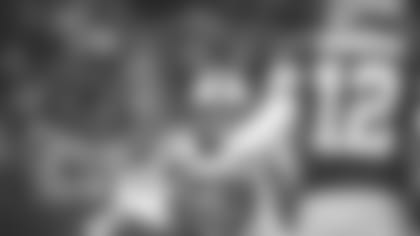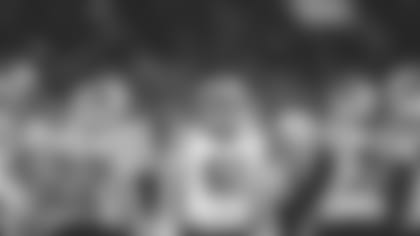 CH: The first quarter was one of the fastest quarters I've ever witnessed in filming football. Perhaps it wasthe excitement of a huge game, or perhaps it was because I spent a good portion of it wondering if these small but fluffy white flakes would stick around for the entirety of the game. While the flakes seemed small in person, in my lens, they appeared to thicken and multiply around the players' cold breath.
MMR: As it got darker and colder, I made my way to the bench in search of a hot, helmetless head with steam rising into the chilled air. I saw offensive tackle, Taylor Moton, with his helmet off, leaned over trying to catch his breath as the offense had just come off the field. I moved to the side of the bench and with my 70-200mm lens focused at 140mm, I took a few shots, keeping low to keep a clean background and capture both the steam above him and the snow behind him.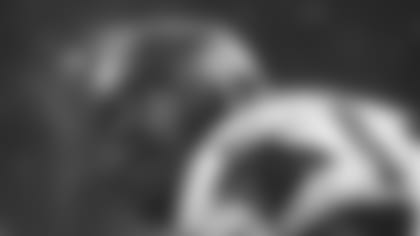 MMR: With each passing quarter, the tiny flakes grew bigger and quickly gained momentum as they poured onto the field and our cameras.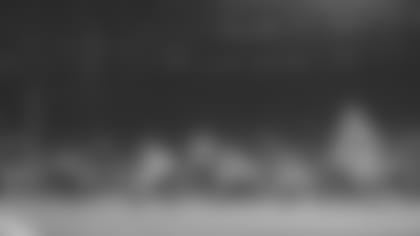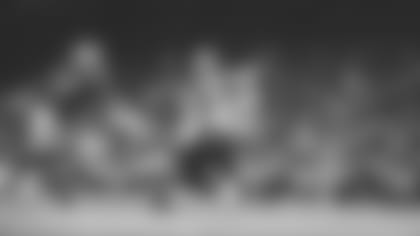 CH: As the 2nd quarter arrived, so did one of the games most interesting drives. As a videographer, some of my favorite shots come from when the opposing offense is inside their own 10 yard line. I typically like to get close up shots of the defensive players, specifically Luke Kuechly as he stares down the opposing quarterbacks. With a long enough lens, you can really get the same view as an opposing quarterback – and this shot may be one of my favorite "inside the 10 yard line shot" this season. Following the Kuechly shot, I caught some other great "snowy" moments during the next few plays.
MMR: After the beginning of the second half, it was really coming down. The game itself was not difficult to follow, but maintaining focus through the heavy curtain of snowfall became a challenge. On a personal level, my other main obstacle was not being able to feel the fingers I was using to adjust my camera and press the shutter release. I had holes cut into my right glove allowing my thumb and index fingers to be useable outside of the glove. I would occasionally shove my hand into my pocket and try to get a few seconds with a hand warmer, but I gladly fought through the numbness because the harder the snow fell, the more epic the scene became.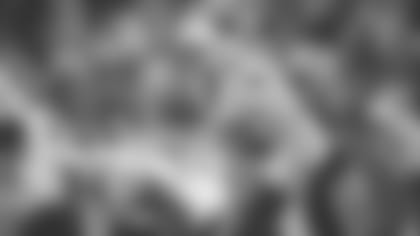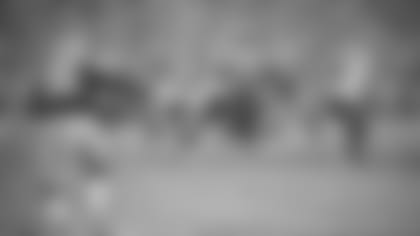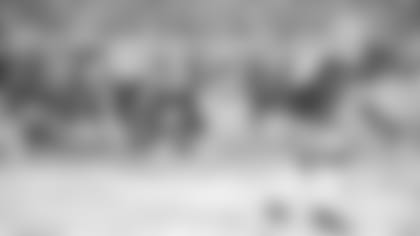 CH: The second half is when the snow really began to fall. What once were small flakes on a football field quickly became snow-globe like and a winter wonderland. Snow had covered my camera and my fingers began to feel cold and numb, but without a doubt, the next 30 minutes of football; with the last 15 in particular – became the most fun I've ever had when filming a game. If there's one video you watch, make it be this one, as you can clearly see Lambaeu and the Panthers progress through a winter wonderland.
MMR: At the end of the night, I felt an immense amount of happiness from having been able to cover a game on such sacred ground in the football world, and in weather conditions that were completely new to me. If I were able to change anything about that day it would only be that the Panthers walked off the field with a win (and possibly that a player or two would have made snow angels!). Outside of that, it will forever be one of the most memorable games I have covered.